AWS remains the undisputed market leader in the public cloud market with nearly 50% market share. The recent launch of AWS Outposts is the market validation for AWS-compatible hybrid clouds. According to Gartner, 20% of AWS large-enterprise customers will have AWS Outposts running in their private data center environments by 2022.
AWS Outposts
AWS Outposts is a fully managed and confgurable compute and storage racks equipped with AWS-designed hardware. It allows customers to run compute and storage on-premises, while seamlessly connecting to AWS's broad array of services in the cloud.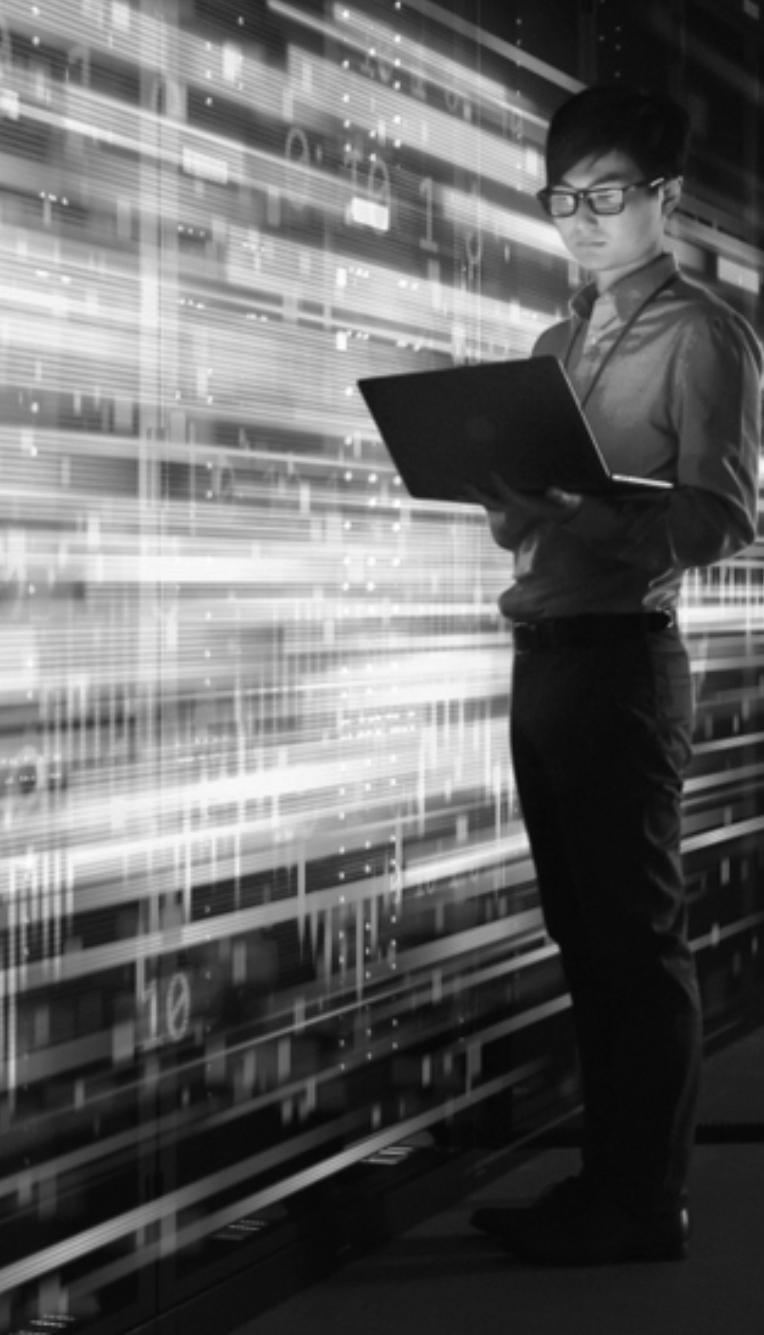 Business Challenges Addressed
Enterprises choose AWS Outposts due to various reasons - move into AWS Cloud. They can have the programming model of cloud without having the outsourcing of cloud - an attractive proposition to consider AWS Outposts. Let us look at some live cases to know how AWS Outposts solved this problem for different organizations from varied industry domains. compliance and security constraints, fnancial models, remote connectivity challenges, or just to host workloads not ready to
Use Case 1: A Government Organization digitizing their workloads
In order to make their country more attractive for businesses and investors, a large Government organization in Europe embarked upon the cloud journey to digitize their public policies such as health, education, mobility and Government. They collaborated with AWS to utilize AWS Outposts and create a hybrid cloud architecture. The hybrid architecture will not only allow access to the full catalogue of AWS services and solutions but also helps them to follow the State's data sovereignty and security rules (as the infra will be based in the country). This initiative will allow them to become responsive towards their population needs and will simplify the interaction between the administration and people of the country.
Use Case 2: A Global investment research frm empowering their investors
It is a leading provider of independent investment research that delivers essential insights and experiences powered by data, research and various solutions. Investors can use to make informed choices. As part of their application and data and application modernizations efforts, they wanted to create containerized hybrid infrastructure and easily deploy using AWS services. With AWS Outposts, they were able to build once and run application on-premises and easily migrate the applications to an AWS Region where possible. This accelerated the cloud adoption within their development teams, helped the company meet business and customer needs quickly while supporting their long-term journey to the cloud.
Use Case 3: A leading healthcare technology frm delivering high quality care to their patients
The firm is constantly innovating to enable better patient outcomes from healthy living and prevention, to diagnosis, treatment and home care. They architected their open, cloud-based platform on AWS, which collects, compiles and analyses clinical and other data from multiple devices and sources. However, for some mission-critical healthcare applications they often need compute capabilities positioned close to the point-of-care. Data-residency rules also require them to handle some data processing within the healthcare facility – either entirely or as a pre-processing step before moving data to the cloud. They used to run these applications on separate infrastructure, and have to support separate development and infrastructure procurement models to deliver hybrid solutions to their customers. With AWS Outposts, they could benefit from having a single set of AWS services, APIs, and management and security tools for applications running in the AWS Region and at their healthcare facilities, helping the company accelerate the pace of healthcare innovation.
Use Case 4: A manufacturing technology giant accelerating their software development timelines
A leading international developer and manufacturer of state-of-the-art powertrain technologies for sustainable mobility was trying to expand its Cloud Foundation platform to their production sites through AWS Outposts. Their high production volume and low cycle times demand very low latency to the Manufacturing Execution systems. Running and operating a decentralized Manufacturing Execution systems on AWS Outposts accelerated their software development timelines. AWS Outposts worked as a fully automated option that provided them with an unprecedented transparency.
Why AWS Outposts
Comply with Data Residency laws while not compromising on Performance

With AWS Outposts services, Cloud4C can empower enterprises that are generally driven by regulatory and eventually enabling them to embrace digital transformation for faster time to value. All this is possible requirements to build a robust hybrid cloud solution strategy by adhering to data sovereignty compliances without compromising on security or performance due to local hosting.

Low Latency

While public clouds have many benefts like scalability, elasticity, ability to integrate various services and build architecture patterns, fexibility in pricing models etc. among others, users who are geographically away from the servers suffer from latency. This means certain workloads are likely to remain on-premises for several years, in close proximity to on-premises assets. These companies can run AWS compute and storage on-premises, and also easily and seamlessly integrate these on-premises workloads with the rest of their applications in the AWS cloud.

Consistent experience and ease

Until now, customers lacked the same APIs, the same tools, the same hardware, and the same functionality across on-premises and the cloud to deliver a truly consistent hybrid experience. AWS Outposts solves these challenges by delivering racks of AWS compute and storage—the same hardware used in AWS public region datacenters—to bring AWS services, infrastructure, and operating models on-premises. Companies can provision, manage and monitor their AWS Outposts much like their AWS public cloud. This gives companies much needed fexibility with respect to planning their Modernization efforts.

Extending AWS Region into a different Seismic Zone (For DR)

Outposts servers in the location of their choice, they can design a recovery strategy that matches their needs and budget. Seismic zone separation is vital for a disaster recovery strategy. With AWS Outposts, companies can create a disaster recovery environment, where the data is recovered to an AWS server. As the companies can host AWS

Migration to AWS is Made Easy

Companies always invest on infra that will help them to be future ready. With AWS Outposts, companies can be sure that when they want to migrate their application, data or any other service to cloud, it will be as smooth as possible. When companies migrate from other on-premise infra to AWS, the lift and shift operation might lead to complex and time consuming project.
You Manage Your Business. We will manage your Amazon Outposts.
As an AWS Outposts launch partner, we have all the ammunition to deliver desirable business outcomes to customers at scale, with ease, by re-architecting complex workloads to run operations on AWS. We work with our customers to help them leverage AWS Outposts to achieve their technology goals and complement their pace of innovation. As enterprise's take this critical step in their digital transformation journey, Cloud4C uses our proven methods coupled with the following services to help them reduce interruption and risk to their operations.
You Manage Your Business. We will manage your Amazon Outposts.
Cloud4C specialises in legacy IT estate modernization on-premise and in Cloud. We bring expertise focused on complex enterprise applications and challenging strategies that deliver stellar business results. With to migrate to the cloud and those which should stay on-premise.
We have expertise and experience in the integration and operation of modern cloud environments alongside traditional legacy infrastructure and data centres. We deliver Cloud Managed Services at global service standards and focus on continuous service improvement allowing our customers to remain focused on their business. Cloud4C assists with on-site validation to ensure site meets Outposts requirements. We offer fully managed white glove installation and validation before handoff. We provide ongoing infrastructure maintenance and replacement services as well.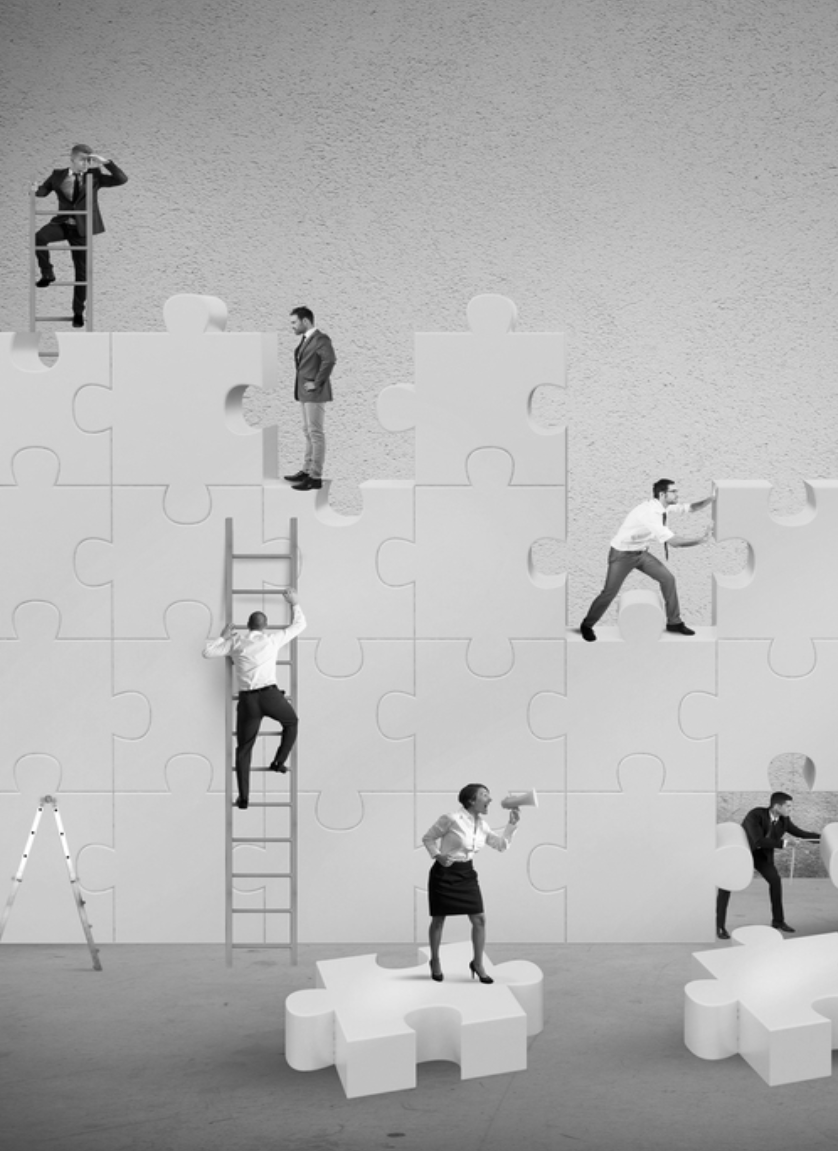 Colocation Services for AWS Outposts
Cloud4C offers Colocation services for AWS Outposts on CtrlS Datacenters. Enterprises can enjoy the benefts of Lowest PUE, Lowest Latency, Customizable as needed, Scalability on Demand, N+N Redundancy, Security, Open for 3rd Party Audits, Total Ownership Philosophy with CtrlS. CtrlS (parent company of Cloud4C) offers best in class hosting infrastructure and is credited to be the frst Rated 4 Datacenter in India. This makes CtrlS the best server colocation provider in India. You can be sure that when it comes to effciency and reliability for your server colocation needs, we are a name you can trust. CtrlS gives your company all the benefts of a world class data centre infrastructure such as high performance, high scalability, total reliability and undisturbed connectivity in India.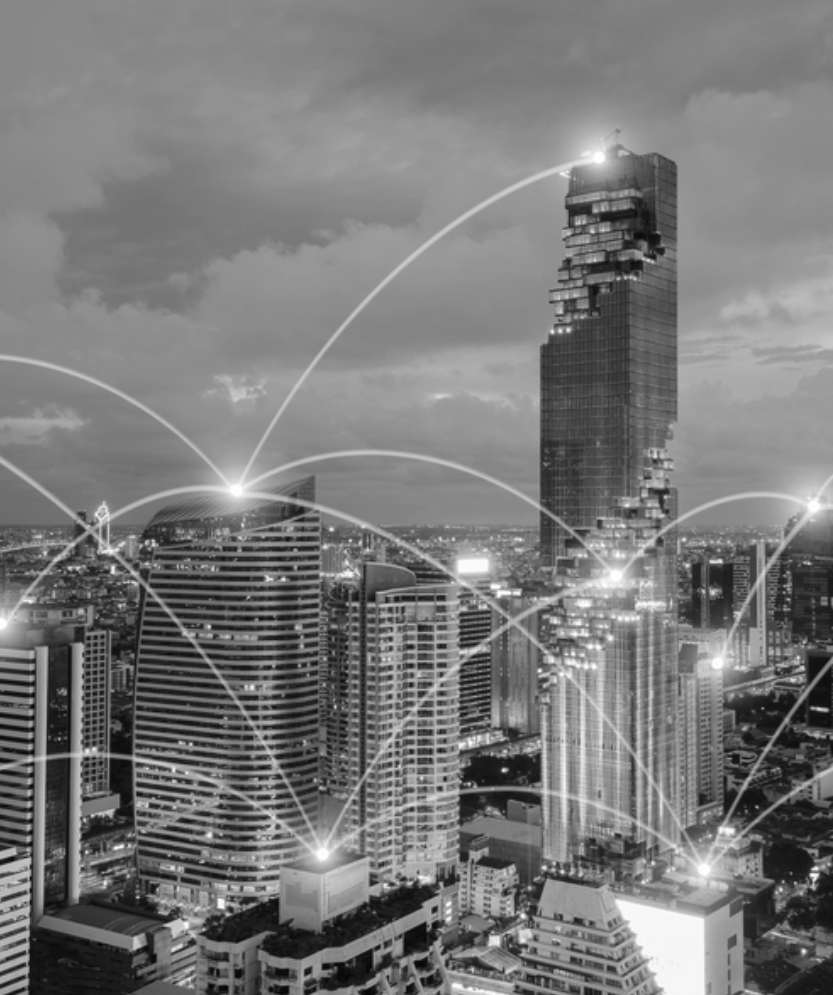 Key Differentiators:
CtrlS, owns and operates 6 out of 28 Rated 4 Data Centers across the Globe
Industry best Uptime SLA of 99.995%
Uninterrupted power Power supply ensured
24X7 Customer Support
10 GBPS Bandwidth Connectivity from all the major Telcos in India
Mission critical 9 zone security ensured
Carrier Neutrality and unmatched peering network
Zero-downtime since inception
Trusted by Large Banks in India
AWS Outposts offered as a service
Cloud4C hosts and manages AWS Outpost in CtrlS Datacenter facilities offering AWS Outposts as a service to any enterprise. Some key points to note include:
Prebuilt and pre-confgured infra for high speed connectivity to AWS
Simple to on-board and is billed as a monthly service similar to AWS Marketplace solutions and included in your AWS bill
For Applications, Outposts gets ultra-low latency to network edge
Supports Amazon ECS, Amazon EKS clusters for container-based applications, Amazon EMR clusters for data analytics and Amazon RDS instances for relational database services
With EMR you can run Petabyte-scale analysis at less than half of the cost of traditional on-premises solutions and over 3x faster than standard Apache Spark. If you have existing on-premises deployments of open source tools such as Apache Spark and Apache Hive, you can also run EMR clusters on AWS Outposts.
Enterprises can locally store and process data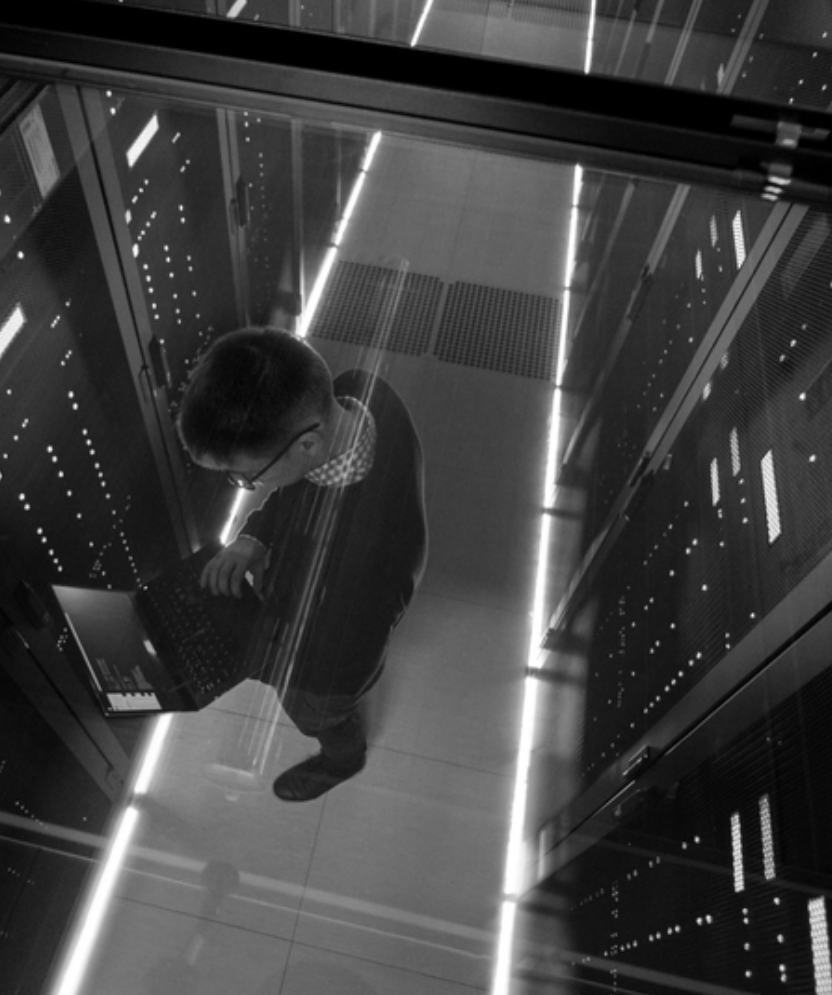 Managed Disaster Recovery as a Service (DRaaS) with AWS Outposts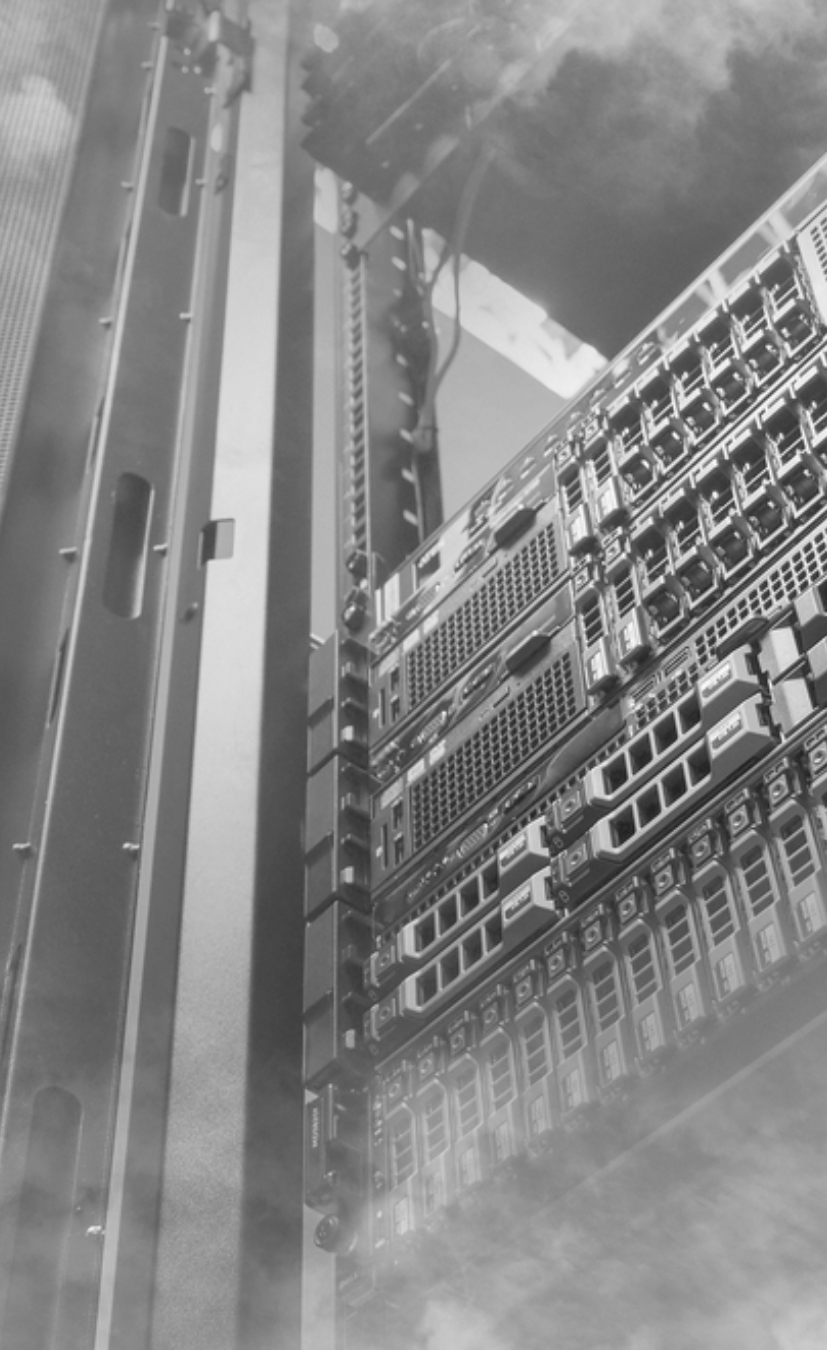 Scenario 1:
Target Customer: is using AWS Region for Primary DC Services
Customer has a Primary DC is in AWS Region, but wants DR in a location, where there is no AWS Region locally For example, a customer based in Bangladesh, can use :
Primary DC Services in AWS Region in Mumbai AND
a DR service based on AWS Outposts in a separate seismic zone location (other than Mumbai).
Scenario 1:
Target Customer : is NOT using AWS Region for Primary DC Services:
Customer whose Primary DC is in a country, where there is no AWS Region locally For example, a customer based in Bangladesh, can use :
Primary DC Services on Cloud4C DC in Bangladesh AND
a DR service based on AWS Outposts in Bangladesh
Cloud4C Disaster Recovery as a Service offering is designed to meet demands of the businesses to bring resiliency into their business models and deliver uninterrupted services to their end clients. It is a comprehensive offering which can handle the most diversifed set of applications and systems with end to end ownership during the toughest times of disaster with pay as you go model.
We meet all complex requirements of DR as a Service
RPO / RTO requirements based on Business Criticality and regulations.
Data Residency within India for PII / confdential data and impending PDP regulations.
Security and Compliance requirements (ISO 27001, SOC-1, SOC-2, PCI DSS)
Seismic Zone separation from Mumbai
Expectations of an Elastic (on-Demand) purchase option. Larger enterprises customers may want dedicated Services, but SMBs may prefer a Shared Services model
Single contracting and billing mechanism for all DR Services (including Outposts) and possibly for DC (Primary) services as well.
Convenience of AWS automation and consistency with AWS based DC Service. Ability to seamlessly (without lift & shift) migrate services into the AWS Region (AZs), whenever it is operational.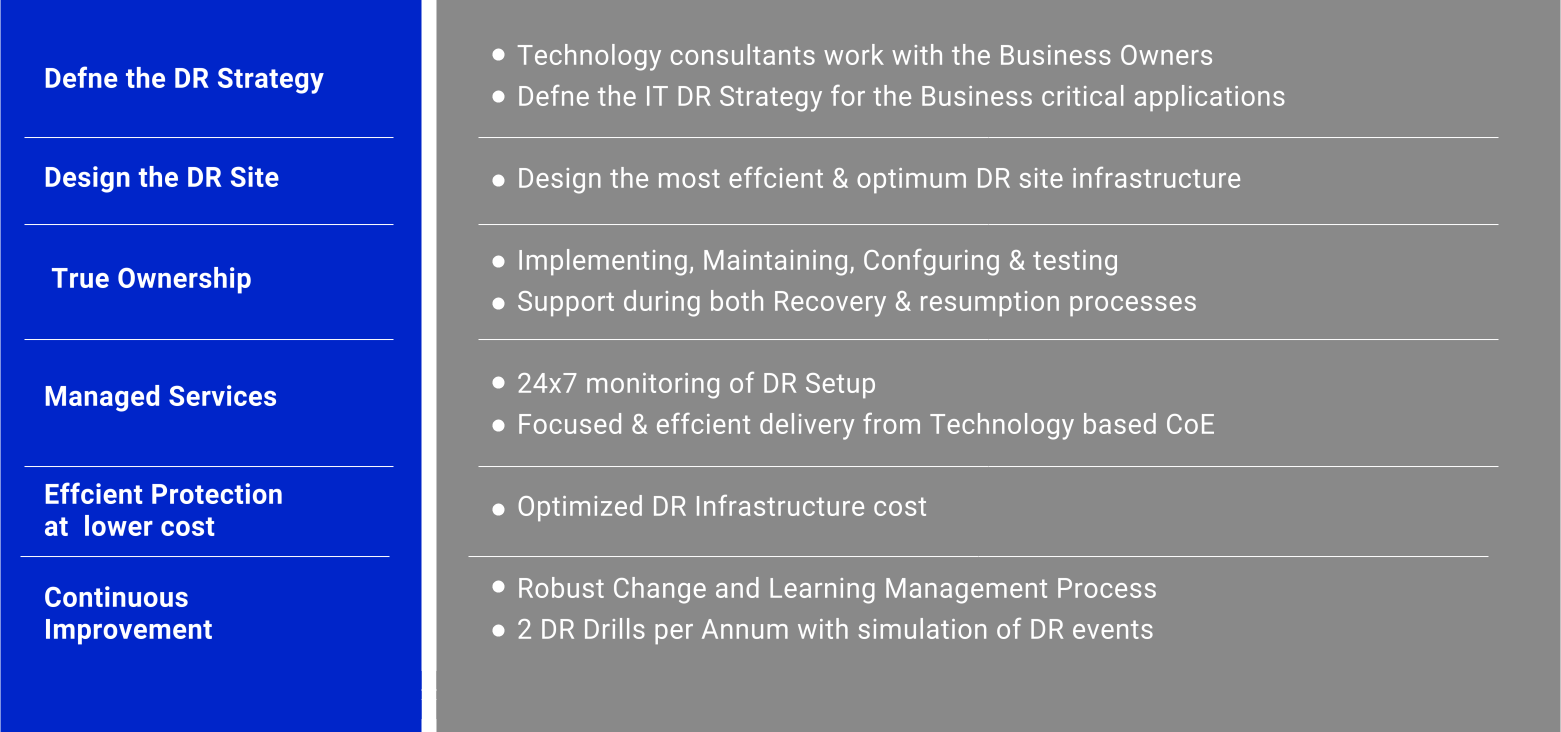 Cloud4C AWS Managed Services Capabilities
Our Enterprise Grade Managed services from our AWS Center of Excellence help enterprises meet heterogeneous and complex technology environments through an robust service delivery model built on ITIL, ITSM, COBIT process frameworks coupled with our best practices we gathered handling over thousands of IT Modernization projects.
Cloud4C offers enterprises a single SLA at Application login with end-end responsibility of IT management including security (a robust security framework with 40+ information controls complying with global regulations and standards such as GDPR, IRAP, FedRAMP, OJK, MAS, RBI, etc.) Read more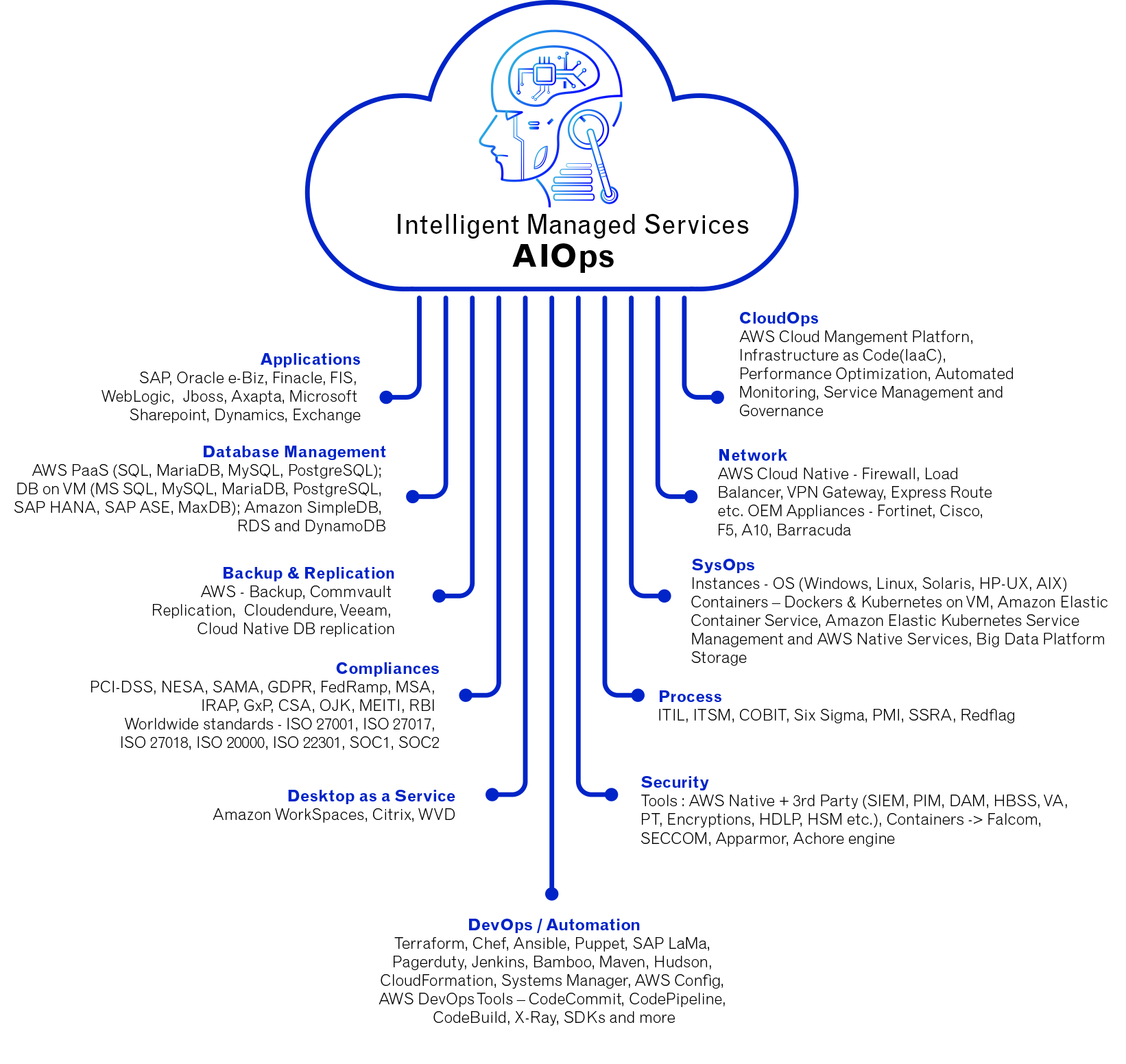 AWS Outpost Variants
The strategic use of automation enables us to protect our customers from harm. The automation of managed services directly affects the Top-line and Bottom-line. No downtimes, always secure data and infra translates to cost savings. Automating any repeatable and routine tasks allows enterprises to save on resources. At Cloud4C, we have automated some of the key functions of managed services
AWS Native variant
It allows enterprises to use same A PIs and same console for AWS cloud and on-premises. We can use Amazon EC2 and Amazon EBS on Outposts.
In upcoming months, AWS will also add on RDS, ECS, SageMaker.
VMware variant
It allows the user to use VMware cloud on AWS infrastructure that too on-premises using same APIs and console.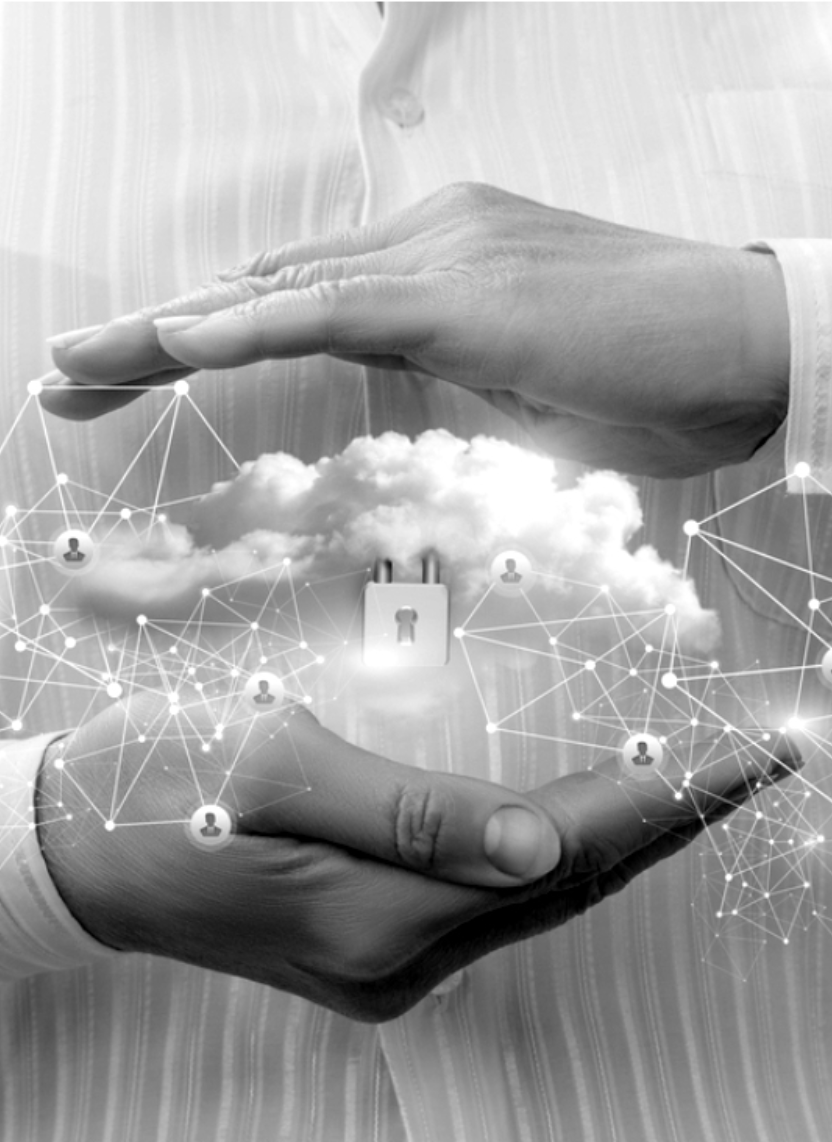 Cloud4C – Key Differentiators
2000+ certifed cloud experts worldwide with local presence in 25 countries
Migrated and managing 40000+ VMs
AIOps driven automation in Cloud Operations
High availability 99.95%
3500+ Global Enterprise customers
Zero friction business delivery model
24x7 support
Support hybrid infrastructures
12 years of rich experience in Cloud and Managed Services
Certifed people resources on ITIL, COBIT, CDCP, CISA, CISSP, CISM, Six Sigma, PMP CCIE, MCP, CEH and more
Comprehensive disaster recovery and BCP portfolio Presence in 50+ global locations
21+ Centers of Excellence (AWS, SAP on AWS, Automation, Managed Security Services, Cloud Managed Services and more)