Robotic Automation Process Assessment & Advisory
Defining "What's Next" in enterprise RPA journeys
Robotic Process Automation is the accelerator that every organization would dream of in their digital transformation journey. However, most of the time, they may find it challenging to identify and shortlist the processes to be automated, which could prove beneficial. Defining an automation strategy and identifying the right processes and tools is an essential step towards the success of RPA in any organization.
Cloud4C is a renowned RPA consulting company and has proven capability in designing and maintaining bespoke Robotic Process Automation solutions. Our RPA solutions & services do not just cater to rule-based automation, we are transforming the automation landscape by bringing in Artificial Intelligence to design intelligent RPA bots capable of making smart decisions. As a part of our consulting services, we help organizations in defining automation strategies, discovering, recommending the right processes for automation, and building a Proof of Value (PoV) that can establish the fitment of RPA for their organization.
The Right Time To Be RPA-Ready
Know 'When' and 'How' to embrace RPA
In this digital era, when there are a plethora of options available, it might seem daunting to pick the right RPA solutions for your specific needs. Even while coming up with a process automation strategy, the first thing that might come to your mind is if Robotic Process Automation is the right choice for your requirements. If you aim to free your workforce from repetitive tasks and improve productivity, reduce data silos and optimize workflows, adapt to changing needs, meet compliance, improve accuracy, and information consistency, in that case, RPA is the answer to your questions.
Robotic Process Automation fits the bill perfectly when there are:
Manual and repetitive tasks that people work on
Rule-based processes that require no or less human intervention
Multiple existing systems - working in silos
Data is available in an unstructured format
High volume, high frequency, and time-consuming processes
Critical processes - prone to human errors
Hard to replace legacy systems
Opt for our Cloud4C's RPA Assessment services to figure out which processes are suitable for automation and how you can combat your issues by leveraging our intelligent RPA solutions that provide the capability to automate processes of any complexity and add intelligence to RPA bots using cognitive services.
Cloud4C RPA Assesment And Consulting Approach
Defining the waypoints in your optimized RPA route
Want to know if Robotic Process Automation is the right solution for your scenario? Or are you uncertain about the processes to be automated? Our certified RPA consultants can help comprehend how you could benefit from adopting Robotic Process Automation.
At Cloud4C, we offer a range of RPA services, including consulting, implementation, and RPA as Service. As a part of our RPA consultation, we work with your teams to do an initial RPA assessment of your landscape, existing processes and sketch out a roadmap for automation. We use process discovery tools to understand how it works currently and suggest what can and should be automated. We do all this by following a clear and established approach, making it easier for you to evaluate and arbitrate.
Business Objectives
Understand business objectives and define process automation strategy. Sketch out a roadmap aligning with the business objectives and find the right opportunities for automation.
1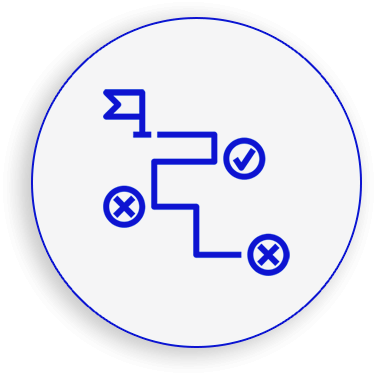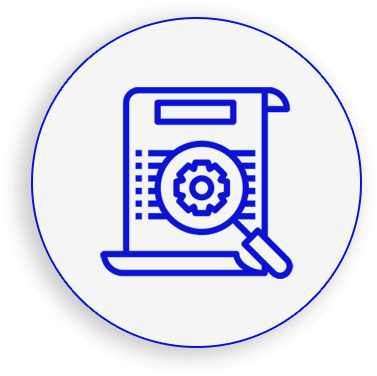 2
Discover
Discover and recommend the potential RPA processes. Identify the right RPA platforms (UiPath, Automation Anywhere, etc.) to achieve the best results.
Define
Define goals & success criteria in conjunction with Business users and help in prioritizing the use cases or processes that can be or should be automated first, to reap the benefits of process automation.
3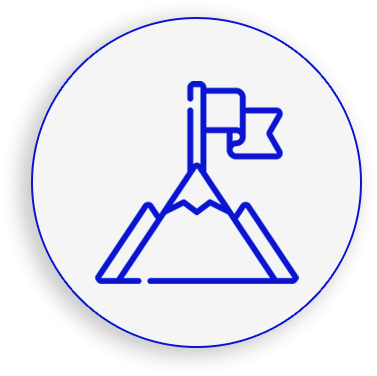 4
Feasibility check
Perform feasibility check by studying the existing processes and applications, identifying the roadblocks (if any).
Proof-of-Value (PoV)
Build a PoV that provides insights to determine if it is worth going ahead with the Robotic Process Automation approach.
5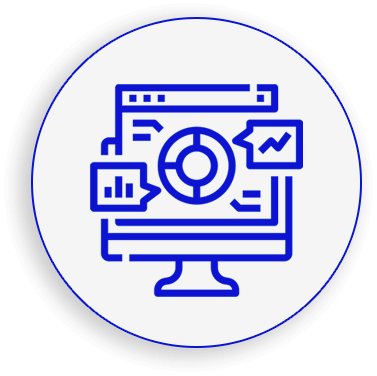 Why Cloud4C Is The Best-Suited Advisor For Your RPA Strategy
Zoom into the Benefits we bring
Choosing the right consulting partner to achieve your business transformation or process automation goals is your first step to success. Having automated hundreds of processes here's more about why we are the right team for your requirement.
With our vast industry and domain-specific knowledge and 200+ man-years experience in Robotic Process Automation, we analyze and recommend the best fits for Process Automation
Our certified RPA consultants review your business landscape and recommend apt RPA platform and tools such as UiPath, Automation Anywhere, SAP Intelligent RPA
We stringently follow the industry best practices and adhere to the required regulatory compliances
With our proven track record, we implement Robotic Process Automation solutions of all complexities and deploy them in weeks, maximizing your ROI
Our Cloud4C RPA CoE provides end-to-end managed services and takes total ownership ensuring zero downtime, adding agility to your transformation process
RPA ROI Calculator
Onboarding an RPA bot? Estimate your Savings here
Planning to onboard Robot that works round the clock, to automate your repetitive tasks of any complexity, reduce costs, and boost productivity. Eager to find out about the return of your investments?
Try our ROI calculator to get an estimate on how much time and costs can be saved with RPA Technology
Fill in the fields in the calculator to get a preliminary estimate now
Number of process(es) you would like to automate:

Complexity of the process(es):

Number of FTEs currently working on these process(es):

Number of hours FTE(s) spend to complete these process(es):

Average salary per annum (USD) of these FTE(s):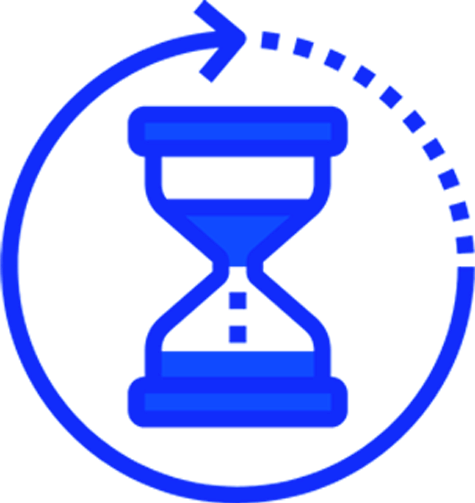 This is a high-level estimate of the returns you can expect by going with Robotic process automation and is based on a few assumptions:
Robot takes 10% of a time it takes for a FTE
Only one Robot is considered (with more Robots, more processes can be automated and run, resulting in much higher ROI
The cost of the Robot included is an approximate one and may vary depending on the RPA tool license,complexity , additional license costs etc.,