RPA Implementation
Reduced timelines - from months to weeks
After defining the automation strategy and identifying the potential business processes to automate, the next big thing is putting all that into action. A defined implementation approach and efficient governance model accelerates Robotic Process Automation implementation, helping achieve the desired results - in weeks.
Cloud4C is a leading RPA service provider with a focus on building Hyper automation, we build intelligent automation solutions using RPA, AI, ML, and cognitive services. We orchestrate processes, validate, and deliver benchmark RPA solutions
The Cloud4C RPA Framework
Built on a foundation of robust domain experience
At Cloud4C, our result-driven service delivery model covers everything - from designing & maintaining to learning & adapting the solutions, according to evolving needs and changes. With over 200 plus man-years of Robotic Process Automation experience in RPA implementations across various sectors, we have established an effective framework that will help organizations scale their automation solutions rapidly and efficiently.Our Robotic Process Automation maturity framework is platform agnostic and acts as a guide in the customer's automation journey. Following our mature RPA implementation approach, best practices, and robust governance model, our highly experienced staff has designed, built, deployed, and maintained over 100+ sustainable RPA solutions.
Cloud4C's RPA Implementation Process
Six steps to cement and scale RPA success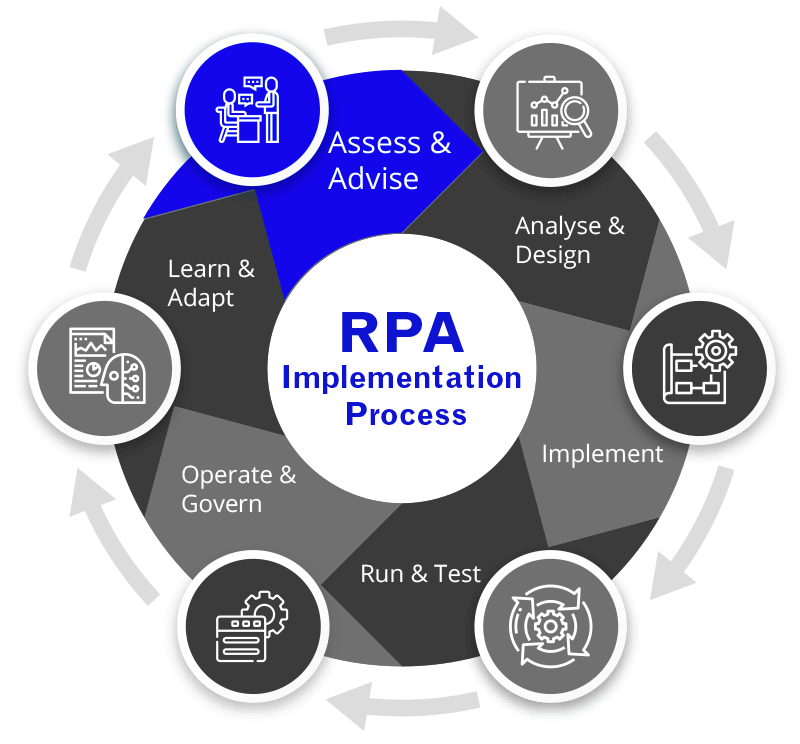 Cloud4C assesses the organization landscape, existing processes, and help organizations outline their automation strategies. After a thorough review, based on factors such as cost, volume, frequency, fault tolerance. etc., we identify and recommend the most impactful processes for automation. We build the automation pipeline, prioritize automation processes in conjunction with the business users, swiftly perform feasibility analysis, and build PoC to help organizations determine if Robotic Process Automation is appropriate for their business needs. To learn when to use Robotic Process Automation or what processes are apt for RPA, check our Assessment & Advisory services.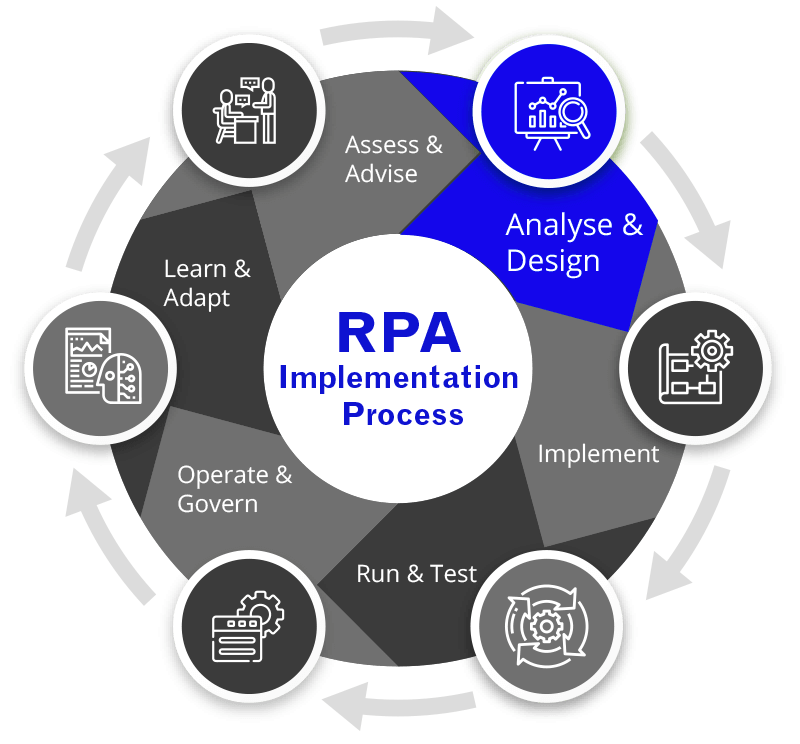 Once organizations opt for an RPA solution, at Cloud4C, we do a deep-dive assessment of each process. We identify if the entire process or a part can be automated, and then create and review the architecture required to implement it. We also help choose the right platform (UiPath, Automation Anywhere, iRPA) to implement the solution, by highlighting their capabilities and features, and recommend the one that works best for the organization's automation needs. Cloud4C team submits the design of the entire workflow based on the analysis for customer approval. We also work with the customer in provisioning the infrastructure requirements, creating a security framework, and mutually define the governance methodology to be adopted for the process.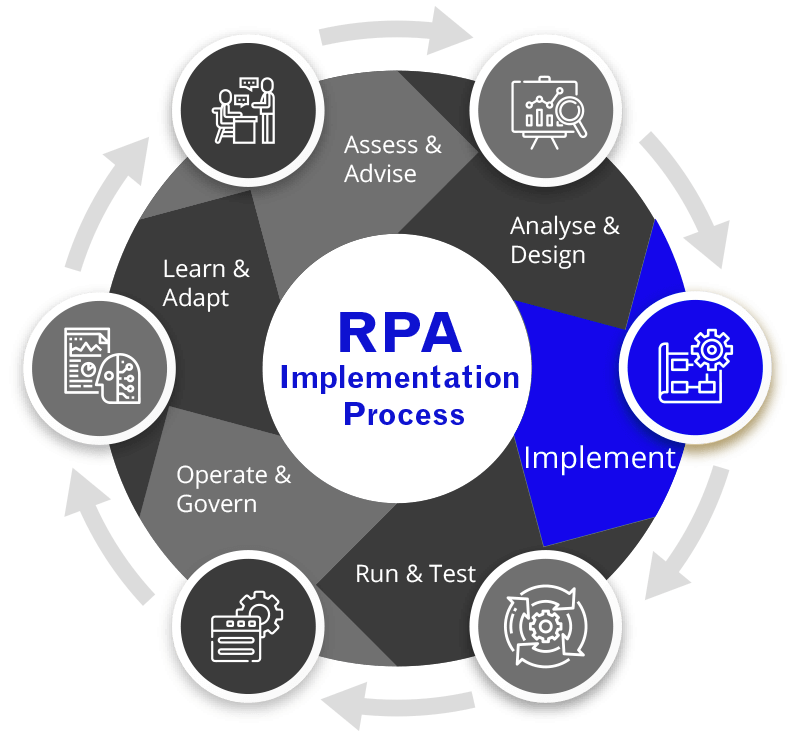 In the RPA implementation phase, we try to utilize our existing reusable plugins/libraries wherever possible, to optimize development efforts and reduce implementation time. Keeping in view the enterprise framework, hyper-automation, and the complexity of the process, we then integrate those components with the required applications present in the customer landscape. We follow agile methodology and well-established processes, to develop Robotic Process Automation solutions so that we can nurture from early feedback, and be flexible enough to adapt as per the customer expectation.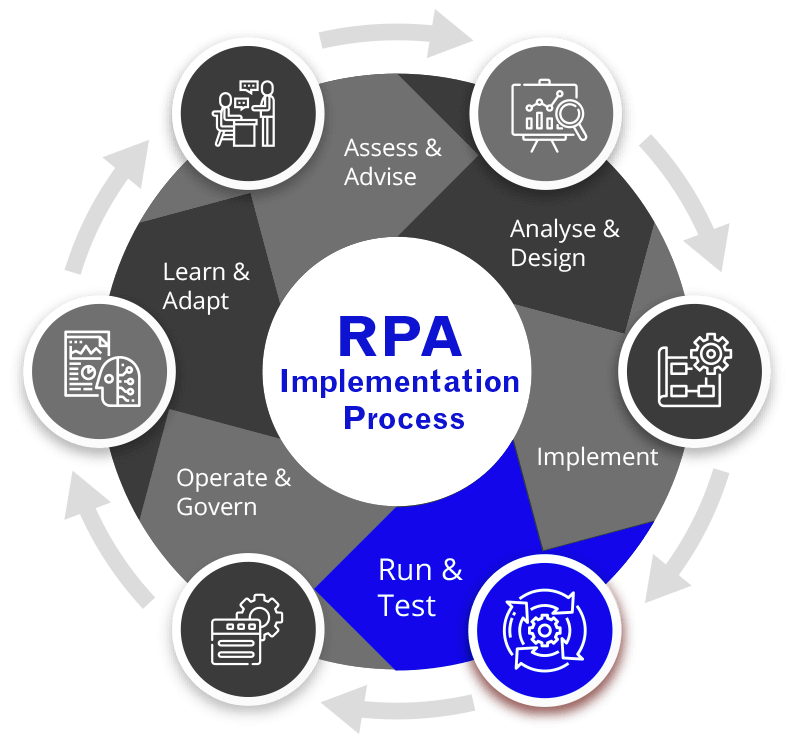 In the Run & Test phase, we execute the automated process on the RPA platforms and ensure that the business-critical process is available 24*7, producing accurate results. Also, for better quality assurance, we create test plans (in multiple scenarios and exceptions) to validate the components, remediate, and conduct reviews, so that only valid and audited processes make it to production. Before deploying the solution, we ask our customers to perform User Acceptance tests and provide sign off for deployment, ensuring that the application is as per the Business goals.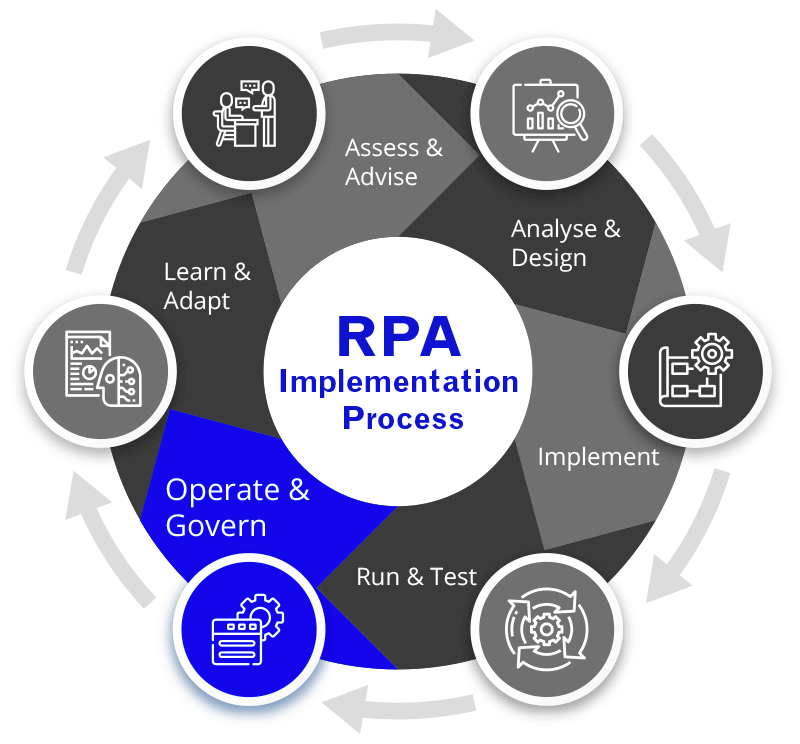 After deployments, in the Operate and Govern phase, we monitor and remediate any encountered issues during the initial runs to improve the RPA operations. In partnership with our customers, we measure and review the results. We set up a governance model defining roles & responsibilities, policies & guidelines for maintaining the RPA Robots with high availability, plus we also monitor violations. We provide the flexibility to choose Cloud4C maintenance and support, or we enable the customer's operation team to run & maintain these robots.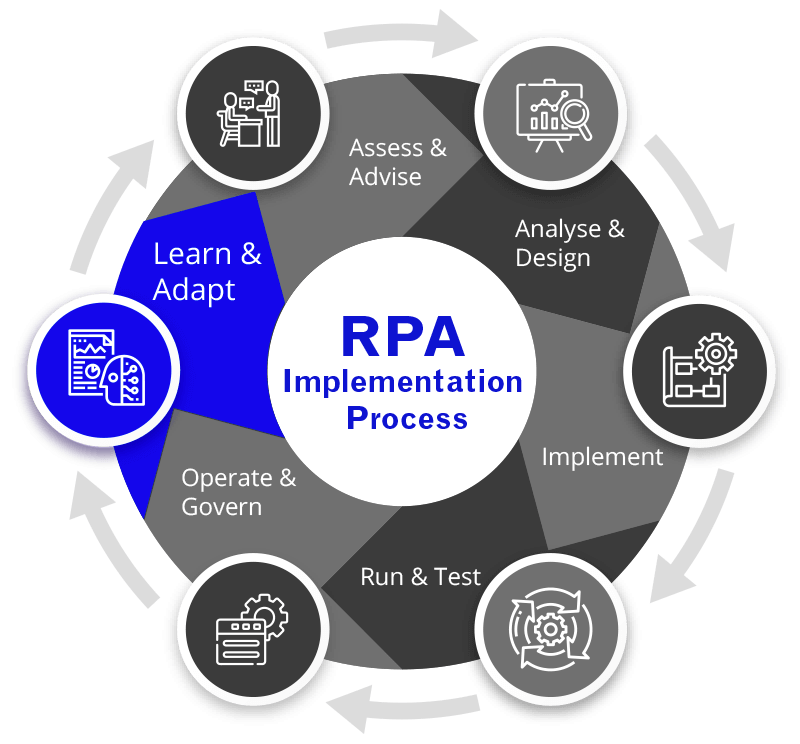 The next phase - Learn and Adapt is our key differentiator. Our smart RPA Robots automate not only repetitive or rule-based tasks, but also use Artificial intelligence to learn from exceptions, caused due to changing scenarios, enabling auto-remediation. They quickly adapt to any changes in the existing process, identify the opportunities, and provide insights for further automation, by using task and process mining. In addition, leveraging the RPA+AI technology and using trends, we can also empower Robots to make smart decisions, thereby reducing human intervention for handling exceptions.
To maintain, govern, and support scalable, sustainable Robotic Process Automation solutions, it is crucial to have an RPA Center of Excellence (CoE) that takes care of end-to-end automation.
Cloud4C's CoE has the essential skills needed to build and operate processes of any complexity. We offer RPA as a Service, which gives the customer the ability to outsource the entire process and will enable them to scale up and down as and when required.
Know about Cloud4C RPA CoE & RPAaas
"Looking beyond Conventional Automation?
Find out how RPA+AI is disrupting the Automation space"
Differentiating Accelerators
Our edge on RPA, ingrained over years
100% Accuracy
200+ man-years experience in various domains, tools, and technologies to design and implement bespoke RPA solutions that cater to the business needs, ensures high availability and 100% Accuracy
Compliance
Our Governance model assures compliance with industry best practices, standards, and mandatory regulations. Also, take care of timely delivery and performance management.
Lean & Agile
We leverage lean, iterative software development and quality assurance processes to ensure all the stakeholders are aligned. We track the status and share reports to update on the progress of the RPA implementation.
Certified experts
Our pool of certified experts - designing and delivering benchmark Robotic Process Automation solutions for customers across verticals.
Reusable objects
A repository of reusable libraries that we have built over the years from our real-time experience.
Domain expertise
Our expertise in building intelligent automation solutions.
Automation factory
Our focus to continually enhance the reusable library and create an automation factory.
Unfolding Use Cases
RPA-from launch-plan to in-action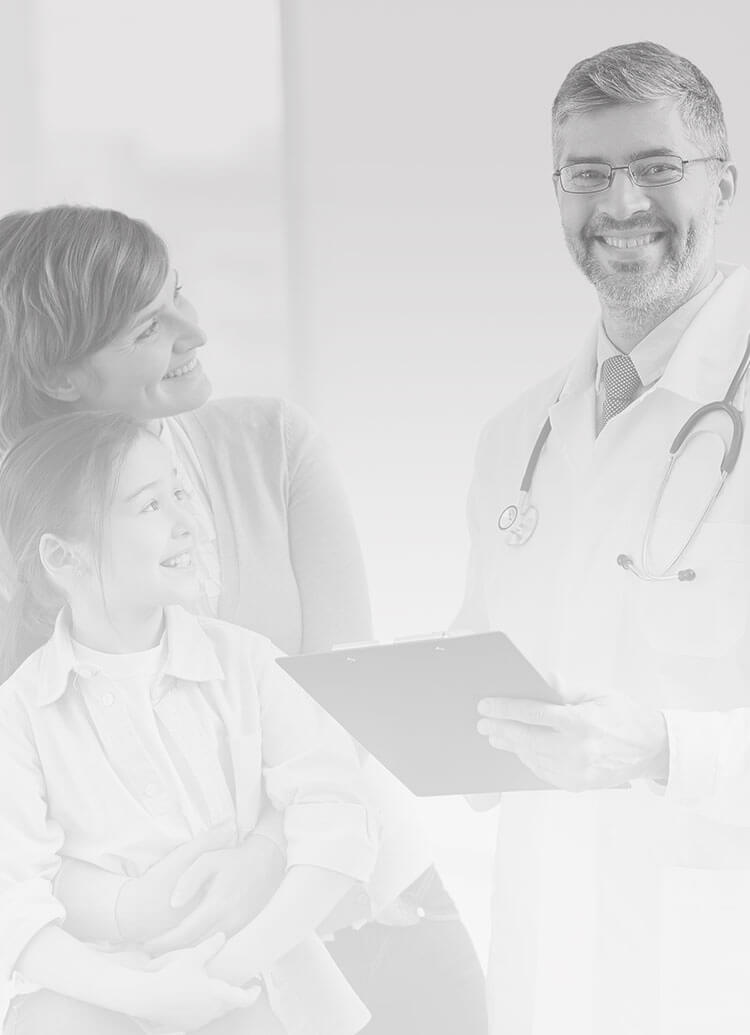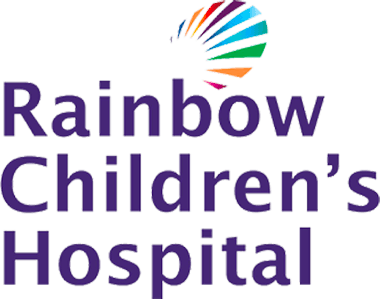 Rainbow Hospitals Saves 1000 Man Hours monthly and 60% Processing Time in Finance and Human Resources Functions with Cloud4C's RPA Expertis
Cloud4C's expertise with the right RPA tools transformed legacy processes for Rainbow Hospitals. With an in-depth understanding of client landscape and technology expertise, we designed and implemented intelligent automation for 22 processes, on the UiPath platform. The automation helped the client accelerate operations focusing on broader business operations, increase employee efficiency, and achieve 100% accuracy for operations.
Outcome:
22Processes automated
100+Man-hours per month saved
100%Accuracy
40%Increase in Productivity
60%Reduction in processing time
Read More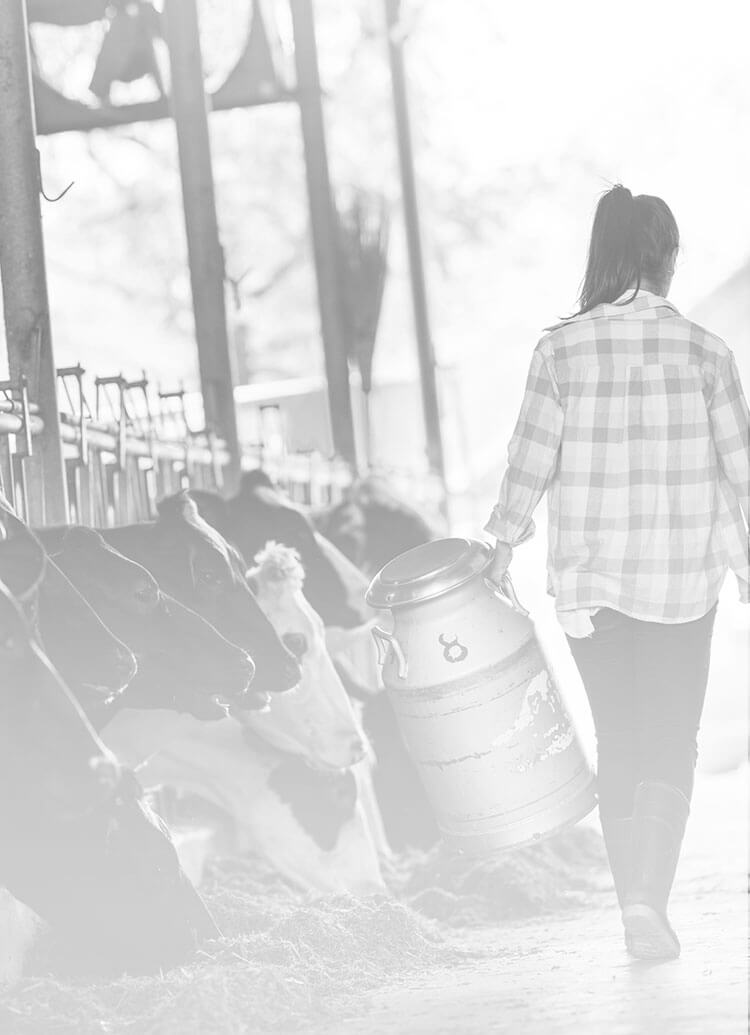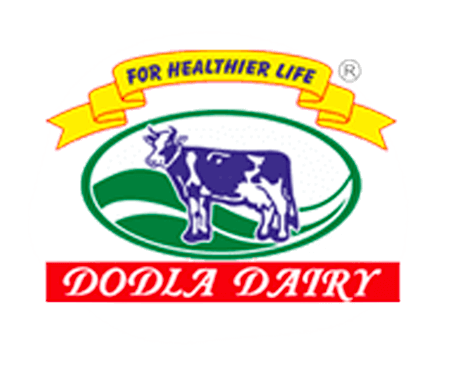 Cloud4C's RPA as a Service Helps Dodla Dairy Save 40% Process Time and 950 Hours per Month, Across Procurement and Finance Function
Cloud4C has designed and built intelligent automation for Dodla Dairy, a leading dairy firm in South India, for streamlining processes - right from milk collection from 22+ lakh farmers to invoicing till distribution.
Outcome:
16 Processes automated
950Hours saved monthly
100%Accuracy
40%Reduction in processing time
Read More
Bank On Differentiators
Topping capability with proven credibility
200+
Man years of domain experience
100+
Unique industry scenarios automated
35x
Faster Report Processing
100+
Business processes automated
$1.5 Bn
Payments processed
Automation engine for datacenters