Cloud Empowers Techno-inclusive Patient Care Experiences
Technological advancements are reimagining the healthcare sector, shifting the focus from traditional care services to personalized, data-driven care. Burjeel Holdings, an Abu Dhabi-based multinational healthcare group wanted to leverage innovations on the cloud to deliver beyond its walled boundaries, connect intelligent technologies and data, and provide truly next-gen smart healthcare. Cloud4C played an instrumental role in modernizing Burjeel Holding's core Healthcare Information Management Systems and migrating SAP applications to Azure Cloud with Integrated DR, advanced security, and managed services.
Burjeel Holdings: Next-generation Patient Care with the Human Touch
A leading private healthcare services provider with a growing presence in the MENA region, Burjeel Holdings offers world-class healthcare services and facilities to patients, visitors and residents. TThey are committed to delivering exemplary medical care by blending state-of-the-art technology with highly skilled human medical expertise.
5.5+ million
Patient visits per year
55+
Specialist
Healthcare Centers
12
JCI Accredited
Hospitals
Burjeel Medical City in the UAE contributed to 26 cancer research publications
First Bone Marrow
Transplant in UAE
Pradeep Shilige, Chief Information Officer, Burjeel Holdings, outlines how the private healthcare leader leveraged the power of cloud to transform core operations and enhance patient care experiences across the UAE.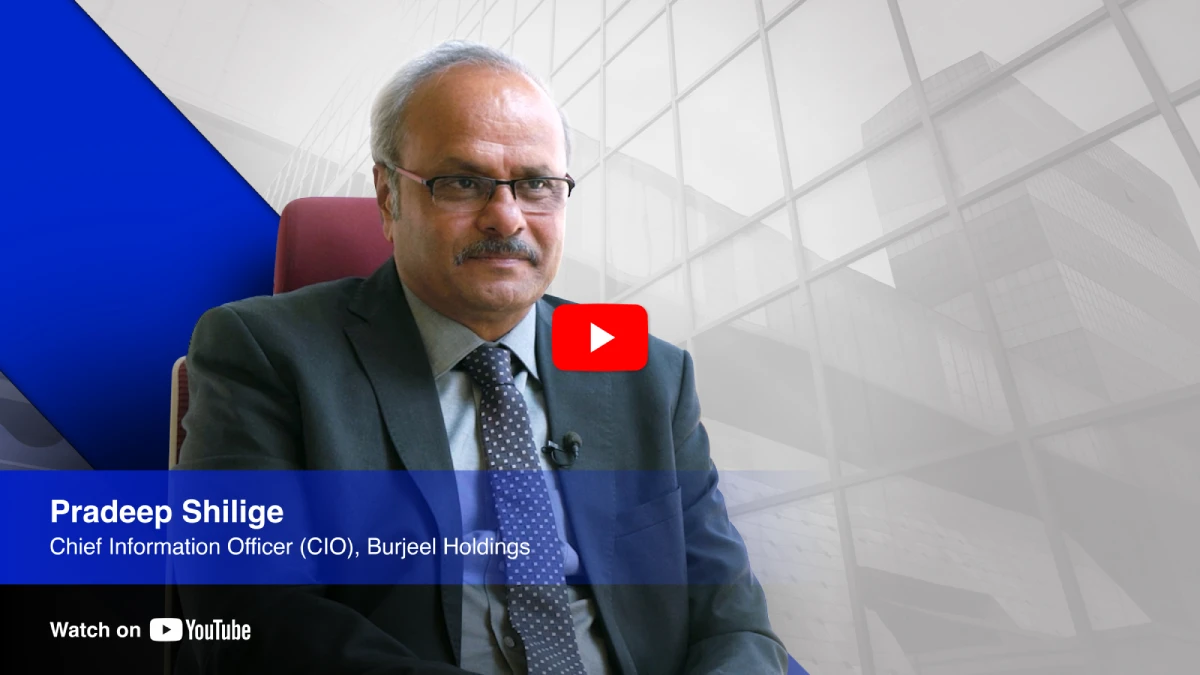 Challenges - Legacy IT infra limits Renovated Care Ambitions

Burjeel Holdings wanted to revamp their IT core with a rapid risk-proofed migration of the on-prem mission critical SAP applications that formed the HIMS core, to an effective cloud platform.
Legacy SAP applications running on-prem, limited infra capabilities
High latency systems delaying core healthcare operations
Extensive costs associated with maintaining HIMS on-prem
Limited data security and risk management
Limited data-driven capabilities in care services
Fragmented DR of mission-critical operations
The Solution: Cloud4C Transforms Critical Healthcare Operations on Cloud
As an Azure Expert MSP with 12 Azure Advanced Specializations, Cloud4C guided Burjeel Holdings with a risk-proof transition to Azure, migrating the core HIMS SAP applications on the cloud at zero disruption and data loss. Post a thorough assessment of the entire SAP landscape, a risk-proofed transformation blueprint was drawn out to help Burjeel Holdings unlock advanced HIMS capabilities on the cloud. Here's how we helped.
Cloud4C moved the mission-critical SAP assets securely to Azure, with a laser-sharp focus on compliance and performance, and managed the network and OS of the SAP ecosystem. Committed to delivering patient-centered care without any business disruptions, Burjeel Holdings was able to offer improved integrated care experiences for outreach, engagement and care management.
As part of the Migration Factory approach, the Cloud4C team conducted a complete assessment of the existing SAP core and then installed SAP HANA, configuring the updated databases. The SAP data was also analyzed in-depth with ML technologies to help develop fully adaptive, intelligent experiences for end customers.
Cloud4C provided an enterprise-scale landing zone architecture designed on Microsoft Azure as per Microsoft's CAF framework. The landing zone addressed the core requirements for a scalable and modular architecture. Within a very short period of time, the SAP landscape was migrated to Azure cloud without any delay or data loss.
The SAP workload subscription design from Cloud4C, enabled Burjeel Holdings to grant access to cloud services and resources through the Microsoft Azure Management Portal. Well-designed naming standards, organizational schemes and mapping, enabled the Burjeel team to identify resources in the portal, on a bill, and within scripts. Burjeel team could now take advantage of automation for resource creation, operational monitoring, creation of DevOps processes, chargeback and show-back accounting.
Azure Sentinel was deployed on on-premise and hybrid, multi-cloud IT stacks to strengthen Burjeel Holding's security posture, provide proactive threat detection and real-time protection for their resources, assets and data from threats, including DDoS. Multi-layered, built-in security services like Azure Defender and other Azure Native and SOC tools were enabled. As an Azure-managed SOC services provider, Cloud4C enabled threat management systems, cybersecurity frameworks and cybersecurity analytics to offer insightful security intelligence capabilities.
Burjeel Holding's existing DR strategy was replaced by a cloud-based continuity solution. Cloud4C created a DR site on a Landing Zone and empowered the healthcare giant with an additional layer of database resilience with DR services, providing business continuity 24/7.
Pradeep Shilige,
Chief Information Officer, Burjeel Holdings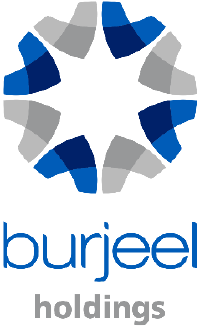 It was a delight to work with Cloud4C. They enhanced our operational throughput and helped us deliver seamless experiences for our patients at the right place and time. We were able to get reliable, quick operations and access to insights, for improved outcomes at our hospitals.

Creating Positive Impact on Burjeel's Business Growth

Reliable, quick operations and access to insights, for improved hospital outcomes
Faster and reliable access to complete, actionable profiles of the patient helps medical practitioners recommend the best patient care and treatment plan
Medical professionals in emergency rooms, operating theatres and leadership teams can now make fast, confident fact-based decisions with quicker access to information
More accurate staffing across all units, improving operational efficiency, lowering costs, and increasing patient/employee satisfaction
Reliable view into arrivals, bed availability, admissions, and discharges
Assisted the decision-makers to quickly make data-backed decisions resulting in a more efficiently run emergency department, helping prevent readmission
Secure storage of private health information of patients in accordance with healthcare laws and compliance regulation
Results Achieved: Transforming the Tech Infrastructure for Unmatched Business Continuity
Reduced TCO, 55% cost savings by migrating MuleSoft workloads to Azure
High-powered IT infrastructure, robust security posture, and operational efficacy
99.99% uptime ensuring best patient treatment
On-demand DR, a fail safe & secure IT environment for business continuity
Simplified network management via HUB & SPOKE model
Improved hospital response times by hosting sites on Azure
Minimum downtime, fewer business interruptions, and automation
Why Did Burjeel Holdings Trust Cloud4C?

Industry highest SLA of 99.9% up to Application login layer
Dedicated SAP on Azure CoE with AIOps powered managed services
Leaders in managing SAP HANA workloads with 20TB scale up & 64TB scale out
SAP Reg-Tech certified offerings for IRAP, SAMA, MEITY, MAS, GDPR, HIPAA, & more
Premium supplier for SAP
Managed 15000+ SAP Instances and 2300+ TB of HANA Database
Deployed 565 successful SAP projects across 30 countries
Dedicated SAP migration, modernization, management expertise for private, public, hybrid, and multi-cloud environments on AWS, Azure, Oracle, GCP, etc.
6000+ SAP System Identifiers (SIDs), 475+ System DR workloads, 50+ Third party tools
A single SLA, from infra to application layer.
Latest Case Study
July 12, 2023

Digital Transformation Leader

Cloud4C assisted the company to roll out a transformative one-stop digital platform, powered by SAP ecosystem on Azure, for the country's pharma value chain.

June 24, 2023

Steel Manufacturing Giant

Steel manufacturing giants moves critical assets and databases to AWS at 35% cost savings

Connect with us on social media!