Charter a Cloud

Confident Blueprint
Leverage the Power Duo of Microsoft Azure Cloud Services and Cloud4C
The name Microsoft needs no explanation in the modern digital age. With Azure cloud, the giant has taken a colossal leap to industry leadership, delivering an enterprise cloud platform that guarantees an advanced solutions ecosystem, deep AI integrations, excellent partner network, and competitive cost advantages. No wonder, Microsoft Azure is today one of the Top 2 cloud solutions in the globe, rivalled only by the 'industry-first' AWS cloud by Amazon.
Cloud4C, the world's leading application-focused, automation-driven Cloud Managed Services Provider and a 2021 Gartner Visionary for Public Cloud IT services, has played an impactful role in the adoption of Azure Cloud Services for thousands of firms worldwide.
Microsoft Azure is one of Top 2 Cloud Platforms in terms of global enterprise adoption
95% of Fortune 500 companies leverage the Azure Cloud
Azure Cloud Adoption has been growing over 20% year on year
As a distinguished Azure Expert MSP and a Microsoft Gold Partner, Cloud4C promises end-to-end, zero loss, and cost-effective Azure migration, modernization, and management journeys for clients, irrespective of existing ecosystem complexity, size, and industry vertical. Our industry-leading Azure Cloud Adoption Framework (CAF) and Migration Factory Approach paired with AIOps-powered Managed Operations, Hyperautomation, and Azure Native tools expertise ensure innovative outcomes with the best availability, scalability, and predictive-preventive threat management at minimal human touch. 24/7 consulting and support from Cloud4C's 600+ Azure experts and dedicated Azure COE (Center of Excellence) augment the Azure cloud experience, guaranteeing maximum ROI and uninterrupted continuity.
End-to-end Transformation at a Single SLA till Application Login Layer:

Why Sign Up for the Azure-Cloud4C Experience for Your Enterprise Cloud Journey?
Enterprises from across the globe are embracing the Azure cloud to store and manage data effectively, host workloads, and automate ITSM end-to-end. With scalable & secure cloud-based apps, enterprises are redefining their business operations and strategies. With custom use-case driven intelligent outcomes, Azure platform is a major cloud leader with 90% of the Fortune 500 companies using it to drive their business and secure their data. The deeply-integrated Azure cloud services are helping enterprises to easily deploy, build and handle simple to complex applications across their IT ecosystems, modernizing the latter and its workloads for high impact. With Cloud4C, the Azure experience takes a more innovative and intelligent turn. Move away from multi-vendor lock-in jitters and embrace one partner for end-to-end outcomes.
Smart Infrastructure as a Service (IaaS) and Platform as a Service (PaaS) capabilities
Smart Infrastructure as a Service (IaaS) and Platform as a Service (PaaS) capabilities
World-class Intelligent Security
Modernized Hybrid Capabilities
Advanced Identity & Access Management (IAM)
Optimized Native Cloud Environment
Analytics and Deep Industry-best Availability and Scalability
Industry-best Availability and Scalability
Cost Effective Pay-as-you-go Model Cloud
Analytics and Deep Seamless Compliance Management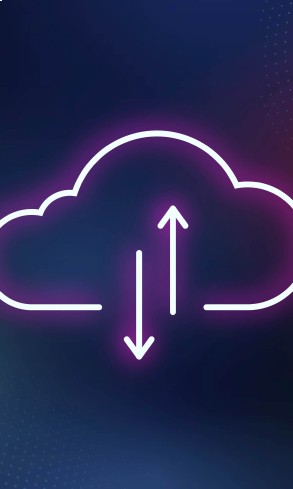 Azure provides a perfect combination of IaaS and PaaS services. With IaaS, enterprises can outsource their IT infrastructure and data storage to Azure Cloud MSPs. With PaaS, Azure helps organizations develop their own web applications & solutions without having to invest and take care of the underlying groundwork. Taking a cue from Microsoft's position as a legendary software organization, top Azure partners such as Cloud4C can help enterprises make the most of Azure by helping them build enterprise applications on cloud and support the underlying infra end-to-end.
Azure has been designed to renovate the industry security development cycle. As security is at its core, the private data and service apps are most secure on Azure cloud. Solutions like Azure Sentinel paired with Cloud4C's proprietary Self-healing Security, enterprises are guaranteed advanced protection to lurking threats. Microsoft Azure is the first cloud platform to introduce the new international standard for cloud privacy, ISO 27018.
The great hybrid capabilities make Azure unique. The Azure cloud offers easy mobility and a reliable, consistent platform for both on-premises and public cloud products. Solutions like Azure Stack, Azure Arc, and Azure Percept extend hybrid capabilities anywhere: on-prem, datacenter, remote offices, IoT or edge environments, endpoints, etc. Azure also provides a wide range of hybrid connections such as virtual private networks (VPNs), content delivery networks (CDNs), caches, and ExpressRoute connections, and these enhance usability and performance.
Azure provides enterprises with safe and secure IAM capabilities, thanks to Azure Directory service. The Azure Directory Service lets the right users access the right information and resources. With Azure, enterprises will be able to embrace mature IAM capabilities to lower the identity management costs and turn more agile.
With most organizations completely depending on Microsoft tools such as Office 365, Outlook and SharePoint, they should invest in a cloud platform that seamlessly integrates all these products. With Azure, enterprises can simplify operations as they can use the same virtual on-premise machines like Windows and Linux. Cloud4C helps businesses surf through Azure's rich tools ecosystem and onboard a mix of solutions that best addresses the latter's objectives and operations.
Azure offers SQL and NoSQL data services and built-in support, which will help enterprises dig deeper into data. They help uncover key insights which will help enhance the business processes and decision-making processes. Azure is the cloud platform that provides Blockchain as a Service (BaaS), Machine Learning (ML), Bots, and Cognitive APIs capabilities. With Azure and Cloud4C's extensive managed capabilities, firms are also assured of the best virtual desktop experience.
With Azure Cloud, enterprises can benefit from industry-high 99.99% availability and scalability. Microsoft's vast global footprint means that enterprises will have access to data centers located across the globe. With the Azure Cloud Services, enterprises gain the ability to scale up or down, depending on the latest business and data needs. The cloud experience delivered on Azure also lets enterprises easily change the level of computer power.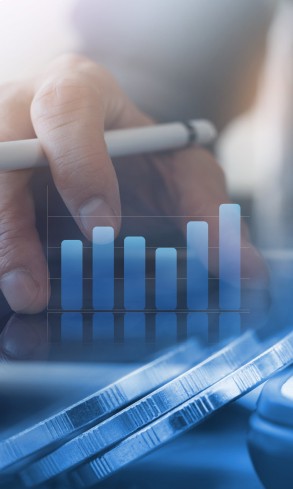 One of the biggest advantages that enterprises can get with Azure cloud service is the pay-as-you go model. By moving to Azure, enterprises can make the most of the pay-as-you go subscription model, which offers better control on the budget, as no expenditure is incurred above requirement. Leverage Cloud4C's smart cloud cost optimization strategies to further trim down cloud expenses in exchange of best benefits.
Microsoft has always been known for its strong compliance controls. With Azure Cloud Services, enterprises get access to several compliance offers which are specific to key industries such as government, healthcare, finance, manufacturing, education and more. As part of the Azure Cloud Services paired with Cloud4C's advanced managed capabilities, enterprises benefit from built-in compliance tools, configuration management features, and guidance resources. This way, they can keep track of the regulatory guidelines, such as HIPAA, ISO 27001, GDPR, and more.
Eager to transform enterprise IT capabilities on Azure Cloud? Let our industry experts help you
Cloud4C prides in being one of the few partners globally

to achieve Nine Advanced Specializations
Cloud4C | MSP + Advanced Specialization + Competencies
Advanced Specializations
Modernization of Web Application to Microsoft Azure
Windows Server and SQL Migration to Microsoft Azure
Microsoft Windows Virtual Desktop
Linux and Open Source Database Migration to Microsoft Azure
Analytics on Microsoft Azure
Kubernetes on Microsoft azure
Networking Services in Microsoft Azure
Silver
Small and Midmarket Solutions
Gold
Application Integration
Gold
Application Development
Quick Snap: Core Microsoft Azure Cloud Services

Capabilities to Leverage for your Enterprise
Azure Compute
Leverage cutting-edge infrastructure with Azure Compute that helps them to quickly scale Linux and Windows Virtual machines (VMs). Gain high availability via autoscaling and application development with a serverless architecture. With the Microsoft Cloud Services, enterprises are able to develop microservices, APIs and scalable cloud applications with ease on top of the modernized infra.
Azure Networking
Gain access to smart network monitoring, configuration, management, and telemetry services. Design and implement hybrid networking ecosystems for easy collaboration and operations across multiple locations with ease. Leverage real-time monitoring of their network resources and data, and their cybersecurity and compliance improve across hybrid cloud workloads.
Azure Storage
Storage management is critical to cloud adoption. Gain an agile connectivity and scalable storage infrastructure. Organizations can use Azure Cloud Services to eliminate the on-premises hardware, thanks to their massively scalable cloud storage. The Microsoft Cloud Services ensure that data is all encrypted and accessible. Manage static and dynamic dataflows with ease, deploy cutting-edge analytics for informed decision-making.

Azure Applications Management
Enterprise applications are at the crux of daily operations. Adopt, design, and custom third-party business solutions and applications on the Azure ecosystem. Onboard SAP ERP, HANA, and related on-prem or existing cloud applications. Run Azure Resource Manager and implement Azure Arc to manage all applications across all ecosystems from one interface, as if they are run on Azure cloud.
Azure Analytics
Leverage deep Azure Analytics including cutting-edge data visualization, insights generation, and data-based decision-making. The Microsoft Cloud Services will make it easier for enterprises to utilize the fully managed cloud Hadoop or Spark environment that provides real-time data processing.
Azure Backup
Access fail-proof, automated Data Backup and Recovery solutions across all cloud-based workloads and data. The Microsoft Cloud Services will help backing up of the virtual machines, SQL workloads and on-premises VMware easier. The Azure Cloud Services help enterprises to easily restore data.
Azure Disaster Recovery
Keep mission-critical workloads running even during sudden and unplanned outages. When they use Azure Cloud Services, enterprises get access to built-in disaster recovery tools which play a key role in disaster recovery. The Microsoft Cloud Services help enterprises to replicate failover and recovery process as per the requirement and also ensure minimal downtime.
Azure Security
Embrace the advanced Azure Sentinel solution to integrate threat management functionalities end-to-end. Discover, detect, analyze, and respond to risks end-to-end across the Azure ecosystem and related enterprise assets, workloads. Onboard advanced MDR, managed SOC, and threat intelligence capabilities paired with native Azure security tools like Windows Defender, etc.
Cloud4C End-to-end Azure Cloud Services Capabilities:

Any Ecosystem. Any Industry. Any Complexity. Total Control
Cloud4C End-to-end Azure Cloud Services Capabilities:

Any Ecosystem. Any Industry. Any Complexity. Total Control
Augment your Azure Transformation

with Automation-driven Smart Innovations
Cloud4C is a leading automation solution and service provider. With our deep domain expertise and automation skills, we have developed frameworks and implementation methodologies that have helped many organizations scale their automation solutions with ease and gain faster time-to-value.
Our single-partner turnkey & cost-effective solution will not only help organizations achieve end-to-end process transformation but also reduce their Total Cost of Ownership (TCO) drastically. We leverage disruptive technologies such as RPA, process analytics, process mining, artificial intelligence, machine learning to derive insights from your on-ground business processes, identify impactful processes, implement automations and manage the process and robots.
Leverage advanced Machine Learning and Deep Learning AI, Big Data, Internet of Things - deep analytical insights and make informed decisions. Integrate solutions such as Azure Cognitive, Azure Databricks, Azure Synapse Analytics, Stream Analytics, Azure Database Explorer, and more.
Ride the Cloud Revolution with Intelligent Azure and Cloud4C's Advanced Managed Capabilities Today.
Explore Cloud4C's Award Winning Proprietary

Self-Healing Operations Platform
The One Stop Secret behind it's Automation-driven, Application Focused end-to-end Cloud Migration, Modernization, and Managed Services
Cloud4C SHOP is a low code platform that integrates different ecosystems (platforms, clouds, infra, tools, applications, workloads) including auto-remediation and self-healing necessary to deliver end-to-end cloud migration, modernization, and managed services to enterprises automatically at minimal human touch, till the application login layer. SHOP seamlessly automates complex processes touching multiple technology stacks and cloud, on-prem environments including actions to be taken on both network and compute components, owned by multiple business units or teams. Avail our advanced Self-Healing Operations Platform (SHOP) to administer all Azure cloud assets from one, intelligent window and boost security management - predictive alerting, risk assessment, preventive maintenance.
Reduce or eliminate mean time to repair
Predictive and Preventive Healing
50% Outage reduction with 30% productivity improvements
Consistent Delivery and Service Level Optimization
Automated, Factory-approach to Cloud Migration, Modernization, and Managed Services
Proactive discovery of problems, preventing issues before they occurred
Automate response to real-time
4 Functions that make SHOP Weave Magic
Predictive & Preventive
By using clustering and regression models, SHOP can predict any anomalies that might lead to outages in a system, making sure they are quickly dealt with even before they occur.

Collective Knowledge
SHOP is also a full-stack infrastructure and Business Activity Monitoring solution that enables a 360-degree view of all the data relevant to flagging early warnings and issues that might occur.
Situational Awareness
SHOP collects all contextual data at the time of the anomaly to present relevant root cause scenarios enabling coherent and complete responses.
Remedial & Autonomous
Our home-grown ML engine ensures the best possible remedial action suitable to the problem and the system.
Cloud4C SHOP Bags the Win

at Prestigious Events Worldwide
Our Success Stories:
An Inspiration to Deliver Better and Greater
Secure your Cloud Journey on Azure today. Unlock innovative outcomes at best ROI with Cloud4C
Why Trust Cloud4C: An Impact with Difference
Trusted Azure MSP across EMEA, APAC, and the Americas for 12+ years
4000+ transformation stories across 26 nations
World's only firm to secure 9 Azure Advanced Specializations
2000+ certified cloud experts, dedicated Azure Center of Excellence
Certified people resources on ITIL, COBIT, CDCP, CISA, CISSP, CISM, Six Sigma, PMP CCIE, MCP, CEH and more
25+ Centers of Excellence (Azure, SAP on Azure, Automation, Managed Security Services, Cloud Managed Services and more)
Recognized Azure Expert MSP, Microsoft Gold Partner
Migrated and managing 40000+ VMs
AIOps-driven automation in Cloud Operations
High availability 99.95%, increased agility and scalability

Zero friction business delivery model
24x7 Azure consulting and Support, Fail-proof delivery
Supports hybrid and multicloud managed expertise on Azure, rich cloud native tools management expertise
Comprehensive disaster recovery and BCP portfolio Presence in 50+ global locations
Azure Cloud Services

- FAQs
Azure is an open cloud platform that helps enterprises to easily manage and deploy applications in data centers. The Azure Cloud is supported by all the operating systems and development tools.

It makes work easier by integrating the current IT infrastructure with public cloud applications. Azure provides enterprises with great Service Level Agreements that can make it easier for enterprises to run highly available applications without any hassles.

Azure offers the tools that can help enterprises repair operating systems and services automatically. Azure also comes with built-in hardware fault recovery and network load balancing capabilities.

What are Microsoft Azure services?

-

The core services of Microsoft Azure include virtual network, DNS, gateways, and application protection services include firewall, network security groups. Apart from this, there are application delivery services like, CDN, load balancer, traffic manager and network monitoring services like Azure monitor.

What type of cloud service is Azure?

-

Microsoft Azure is a perfect example of a public cloud. With Azure being a public cloud platform, the necessary hardware, supporting infrastructure, and software are taken care of by the cloud provider. Enterprises can access the services and manage the account using a web browser. Microsoft Azure offers software as a service (SaaS), platform as a service (PaaS) and infrastructure as a service (IaaS).

What are the main functions of the Azure cloud service?

-

Azure cloud service is a serverless solution that enables enterprises to write less code, have less infrastructure and reduce the costs. With Azure cloud services, enterprises need not worry about the maintenance and deployment of servers, the cloud infrastructure offers all the up-to date resources that are necessary to keep the applications running.
Embrace breakthrough agility, hyper-performance, and innovative growth with Cloud4C
Talk to our experts