One Offer.

One Contract.

Start Your Business Transformation Journey with Cloud4C

As SAP brings a bundle of products and services under one single-subscription contract to create a unified experience and a seamless business transformation, enterprises are in need of trusted strategic partners who will help them accelerate and unlock business value of RISE with SAP, and become more resilient, successful and intelligent.

Cloud4C takes its strategic partnership with SAP one step ahead by launching its business transformation service supporting SAP's latest offering, RISE with SAP, now available on Cloud4C hyperscale cloud. With this announcement, we extend our offerings to deliver a standard production system level uptime (SLA) of 99.7% and a 99.9% on customer demand. At the core of this concierge service offering lies SAP S/4HANA Private Cloud Edition, an as-a-service subscription model designed to facilitate converting existing SAP in an agile, resilient and flexible way.

This offering and partnership are unique in the market with Cloud4C's dedicated Center of Excellence, ensuring that both the cloud infrastructure and the cloud managed services are delivered in a unified approach, bringing the total cost of ownership to a new low as compared to other partners.

The offering is currently available in Cloud4C's Hyperscale cloud in the following countries:
The only End-to-end RISE with SAP Services partner
Service Excellence
7000+
SAP Systems Supported
1000 +
SAP Production Workloads
52 Cloud PODs
Aiding Data Residency in 26 countries
99.994% uptime
Delivered at App layer
50+
Extended portfolio including Open Text, GK POS,
Blaze-On, BRAVA, Hybris
The only End-to-end RISE with SAP Services partner
Cloud4C has expertise in handling SAP workloads and S4HANA Transformations. We work as a One Stop shop for all SAP services offered at a Single SLA at App login layer. Cloud4C is the largest premier supplier of SAP RISE and has proven expertise in handling mission-critical, sophisticated, and vast SAP environments for more than 700 customers, worldwide.
Our service portfolio includes
SAP Infrastructure Services
SAP Technical Services
SAP Migration & Conversion Services
SAP Functional services
SAP Implementation services and
Automation enabled Managed Services
All these are coupled with Advanced Monitoring using Predictive Analysis
SAP
SOC-1 TYPE II
SOC-2 TYPE II
ISO 9001
ISO 27001, 27017, 27018
ISO 22301
ISO 2000-1
PCI, iRAP, GxP, MESA,
FedRAMP compliant SAP
RISE deployments
SAP RISE
Business Process Automation
Industries
Healthcare | Pharma | Retail | Manufacturing | Energy & Utilities
SAP Implementation Services (Greenfield / Brownfield / Bluefield)
Functional Support (AMS Services)
SAP Technology Factory (Upgrades, Conversions, Migrations etc.)
Database Management (HANA, Sybase, MS SQL)
Infrastructure, Network, Security and Operating System Management
Cloud4C SAP Cloud as per RISE Reference Framework
Business continuity (DR /Backup) – Optional
Managed Security Services
Global, Local and Industry Compliances
Global Footprint-In-country hosting and billing
USA | LATAM | Europe | Middle East | India
Europe
Netherlands
Switzerland
UK
Portugal
North America
USA
Mexico
Canada
Middle East
Saudi Arabia
UAE
Qatar
Turkey
India
Hyderabad
Mumbai
Noida
Banglore
Sri Lanka
Asia Pacific
Indonesia
Malaysia
Philipines
Singapore
Japan
Thailand
South Korea
Vietnam
Hong Kong
ANZ
Australia
New Zealand
1 North America
USA
Mexico
Canada
3 Europe
Netherlands
Switzerland
UK
Portugal
4 ANZ
Australia
New Zealand
5India
Hyderabad
Mumbai
Noida
Banglore
Sri Lanka
6 Asia Pacific
Indonesia
Malaysia
Philipines
Singapore
Japan
Thailand
South Korea
Vietnam
Hong Kong
7 Middle East
Saudi Arabia
UAE
Qatar
Turkey
26 Countries - 52 Locations | Local In-country services | Certified and skilled global SMEs
1

Your SAP. Your Choice of Cloud and Geography.

If you are a global enterprise with business activities and transactions dispersed over a vast geographic area then your search for the right RISE strategic partner ends here. As a globally recognized Managed Services provider with an ever-expanding presence across multi-availability zones and enterprise-level support services for the leading hyperscalers, we offer you the flexibility to choose the hyperscale cloud as well as the geography of your choice to move your SAP.
Why Cloud4C?
Dedicated SAP RISE Centre of Excellence
Intelligent Managed Services powered by AIOps
Industry specific compliance services Like GxP, PCI-DSS, GDPR, MESA, FedRAMP etc.
Optimized architectures like MCOS, MCOD, and MDC, among others
Available in 26 countries with our own private cloud offering
Powering 60 out of Fortune 500 in their SAP transformation
2

Insure Your SAP from the Unknown & Uncontrollable

As you plan your move to SAP S/4HANA Cloud, Private Edition, that is essentially a privately managed cloud environment, its impact on regulatory compliance and regulations becomes a key concern to ensure every aspect of your new landscape is secure. With Cloud4C, your every compliance need is premet as cybersecurity tops the priority list for our client deliveries.

Running mission critical SAP applications demand an eye on compliance, especially for segments such as public sector, utilities and healthcare. We recognized these specific customer needs ahead of the curve and have invested in multiple regulations and compliance related certifications across the globe. Some of these accreditations are mentioned below:
Global Compliances
Industry Specific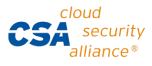 ---
Country Specific
---
Worldwide standards
Cloud4C continues to add to this list of compliant cloud requirements with its special focus on compliance as a service.
If your organziations has specific needs, we will be open to invest in more compliances to facilitate your cloud transformation. Please reach out to our teams here.
3

Highest SLA in the industry for SAP RISE delivered

SAP's contractual SLA commitments to its customers is 99.5% (standard) and 99.7% (on-demand) for Production systems. Cloud4C continues to excel on this key qualification criteria by delivering cloud services at a single SLA of 99.994% at the application level. With investments in proprietary and market leading cloud automation tools, we effectively control day-to-day operations in a highly automated approach, hence reducing the human intervention on delivering SAP managed services and thereby reducing unforeseen errors.

Check out Cloud4C's award-winning Self healing operations platform (SHOP) here
4

Uninterrupted Business Continuity and Disaster Recovery Solutions for SAP RISE Guaranteed

Our business continuity solutions add additional dimension and flexibility for customers opting for SAP RISE solutions. With adherence to all specific requirements defined by SAP for Disaster Recovery Solutions, Cloud4C offers both Long Distance DR and Short Distance DR. In addition, Cloud4C's dedicated DR CoE offers Disaster Recovery as a service (DRaaS) that fulfills any custom business continuity requirements customers may have. For more details, click here.
5

Enterprise-grade Managed Services across key business applications

SAP RISE offering covers a highly comprehensive set of services catering to the unique demands of SAP solutions. Cloud4C, a native cloud managed services company extends the principles defined by SAP to other enterprise applications as well, ensuring the highest level of SLA commitments to the customer's entire IT landscape which could be beyond SAP. Some of the other key enterprise applications include OpenText, Vistex, MSG, Microfocus, HCL, Utopia, Greenlight, Digital Route, KNOA and many others. For more details, click here.
6

Unmatched Cloud Professional Services – Implementations and Digital Transformations

Customers adopting SAP RISE need a system integrator for requirements beyond cloud deployment. Cloud4C takes cognizance of the same and continues to build its capability across key industries and all lines of business of SAP e.g. S/4HANA, SAP Business Technology Platform, Supply Chain, Finance, procurement, Human Resources, among others.

Cloud4C's proprietary offering SAP Switch2Cloud offers SAP customers a complete transformation package, encompassing Cloud Infrastructure and Managed Services, SAP Implementation Services, and SAP Application Management Services. This approach allows customers to reduce multiple touchpoints with vendors and at the same time ensures the lowest possible TCO in the ecosystem with the highest quality standards. For more details, click here.
Ask us how we can help you to RISE
Latest Thoughts & Insights

on RISE with SAP