Wherever you are on your cloud transformation journey, we will help you.
The Cloud Adoption Framework powered by Azure offers enterprises a reliable methodology to create and implement the business and technology strategies necessary for an organization to succeed in the cloud. For enterprises still in the process of choosing a cloud platform, Cloud4C will help guide key decisions throughout the various stages of enabling cloud adoption, establishing operations on cloud and managing their mission-critical workloads on cloud.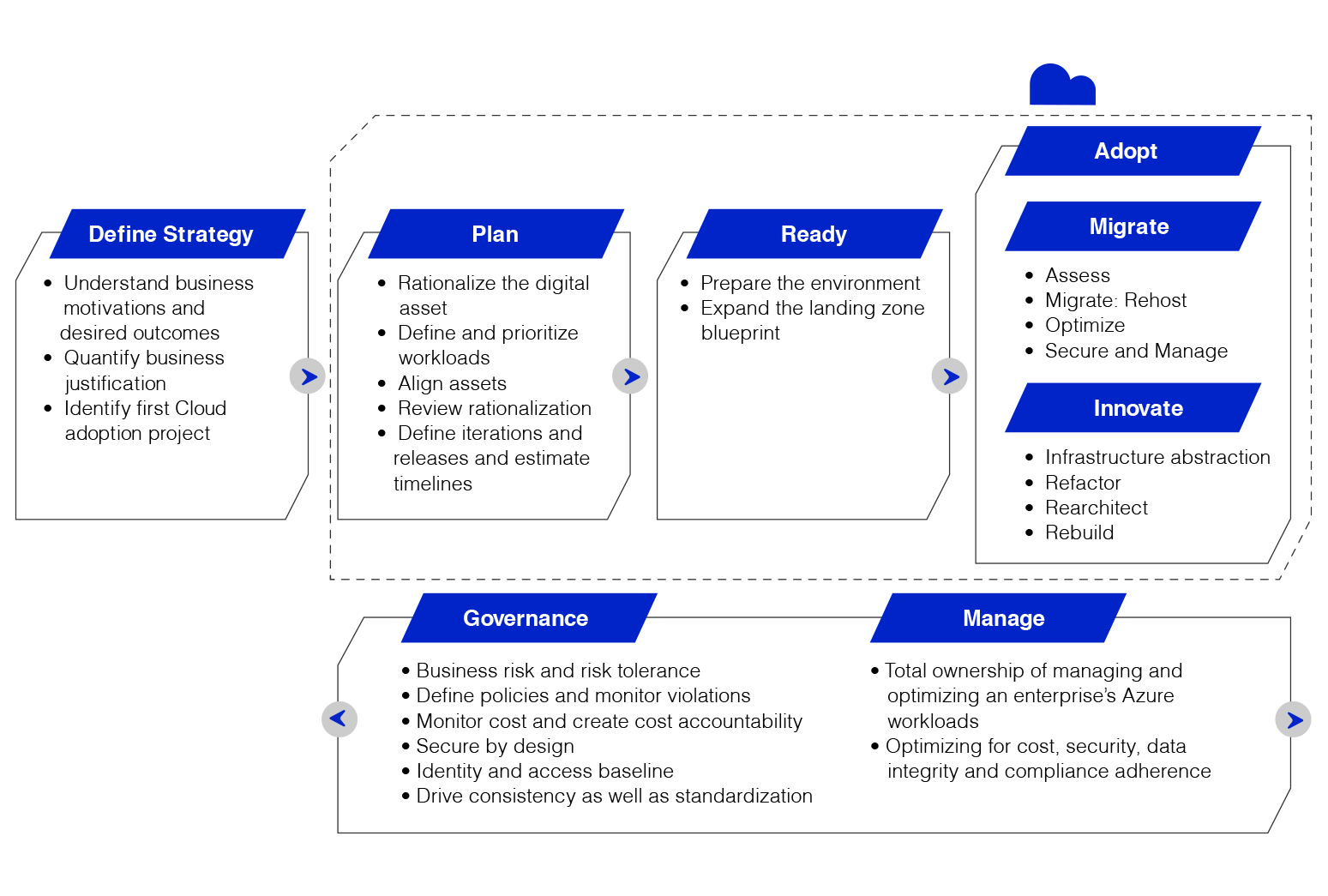 Customer Success Stories
Over the past few years, we travelled together with many of the leading enterprises across the world in their cloud transformation journey. We allayed their fears, helped them adopt cloud, optimize their cloud investments and achieve customer excellence as a result.



Complex Migration at Scale based on Cloud Adoption Framework for Critical IT Landscape of a Major Government Entity Read more



Path breaking Azure Solution Based on Cloud Adoption Framework Delivered for a Nodal Ministry with Complex IT EnvironmentRead more
Cloud Adoption Framework for Azure: A Comprehensive view
Stage 1: Strategy
Enterprises should document the cloud strategy to help stakeholders understand the business outcomes the organization is pursuing by adopting the cloud.
Step 1: Understanding the motivation to move to cloud
Cloud4C team of migration experts will try to understand an enterprise's business, current landscapes, and workloads to help them outline the motivations to move to cloud which could be three fold.



Critical business events or decisions
Datacenter exit
Mergers & Acquisitions
Reduce Capital expenses
End of Support (EoS) of mission critical technologies
Regulatory compliance changes (Ex: Data sovereignty requirements)
Make IT Landscape robust



Migration triggers
Cost savings
Reduce vendor or technical complexity
Optimize infra and operations
Increase business agility
Scale to meet market or geographic demands



Innovation triggers
Ace Customer experience
Transform products or services
Disruptive innovation(s)
Build new technical capabilities for sustainability and/or for a competitive edge
Step 2: Identify Business Outcomes
Cloud4C helps in engaging different stakeholders and document desired outcomes of cloud adoption. Some common business results that most of our customers envision to achieve are as follows:
FISCAL
Increased Revenue
Optimized Costs
Increased Profitability
AGILITY
Faster Time-to-market
Quicker response to change
PERFORMANCE
High Availability
Zero Data loss and disruptions to business
SECURITY & COMPLIANCE
Continuous Compliance
Strict adherence to regulations
REACH AND CUSTOMER ENGAGEMENT
Global access
Comply to Data Sovereignty laws/rules
Reduced cycle time to meet customer stated/unstated needs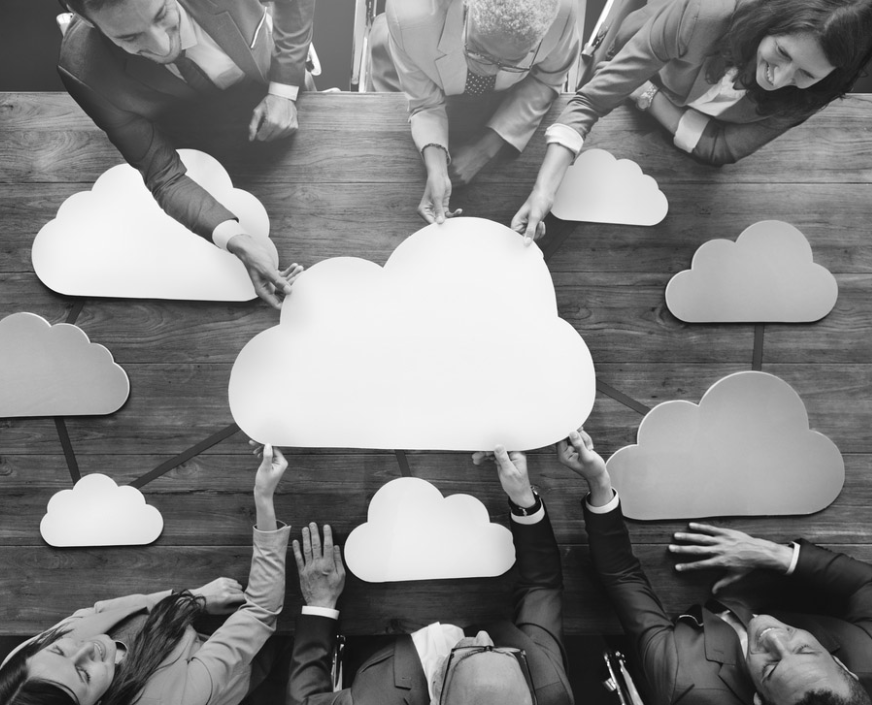 Step 3: Business justification
Migrating to cloud can result in Depreciation reduction, Physical asset recovery, Operation cost reduction, Cost avoidance, Soft-cost reduction, Headcount reductions and capital expense reductions or avoidance. With experience of working on hundreds of migrations, Cloud4C team can help organizations build the business case for cloud.
Step 4: Pick your first project
With the help of clearly defined criteria and properly identified business outcomes to achieve, Cloud4C helps enterprises to pick their first project.
Stage 2: Cloud Adoption Plan
Cloud adoption plan converts the aspirational goals of the cloud adoption strategy into an actionable plan. Cloud4C leverages the cloud adoption plan to guide technical efforts, in alignment with the business outcomes.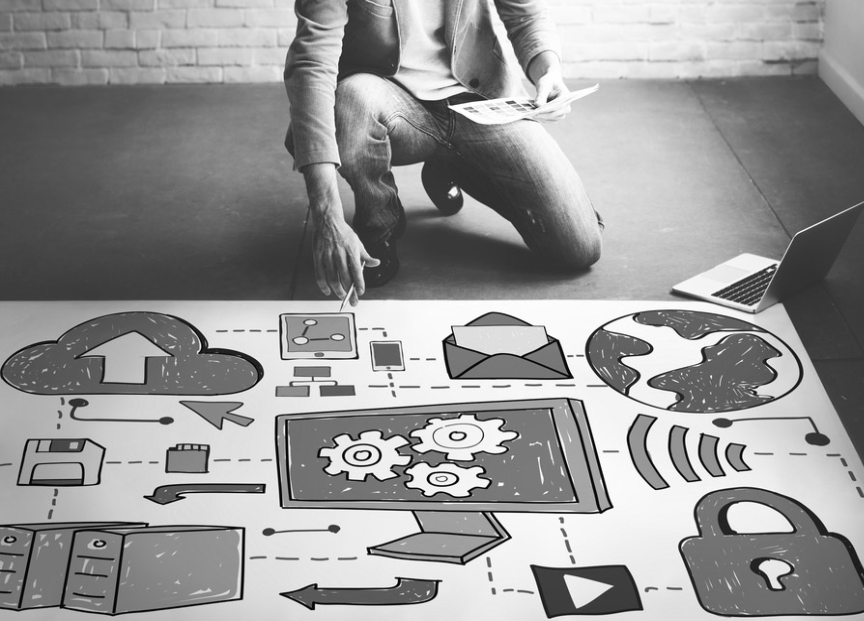 Step 1: Rationalize digital estate
Key decisions about an asset - to rehost (life and shift) or retire are taken at this step
Step 2: Define and prioritize workloads
Prioritizing the first 10 workloads to establish an initial adoption backlog happens here
Step 3: Align assets
Assets (proposed or existing) required to support the prioritized workloads are identified.
Step 4: Review rationalization
Rationalization decisions taken in Step 1 are refined for adoption-path decisions: Migrate or Innovate.
Step 5: Define iterations and releases and Estimate timelines
Iterations needed, rough timelines for release planning purposes, based on initial estimates are established.
Cloud Adoption Framework – Strategy and Planning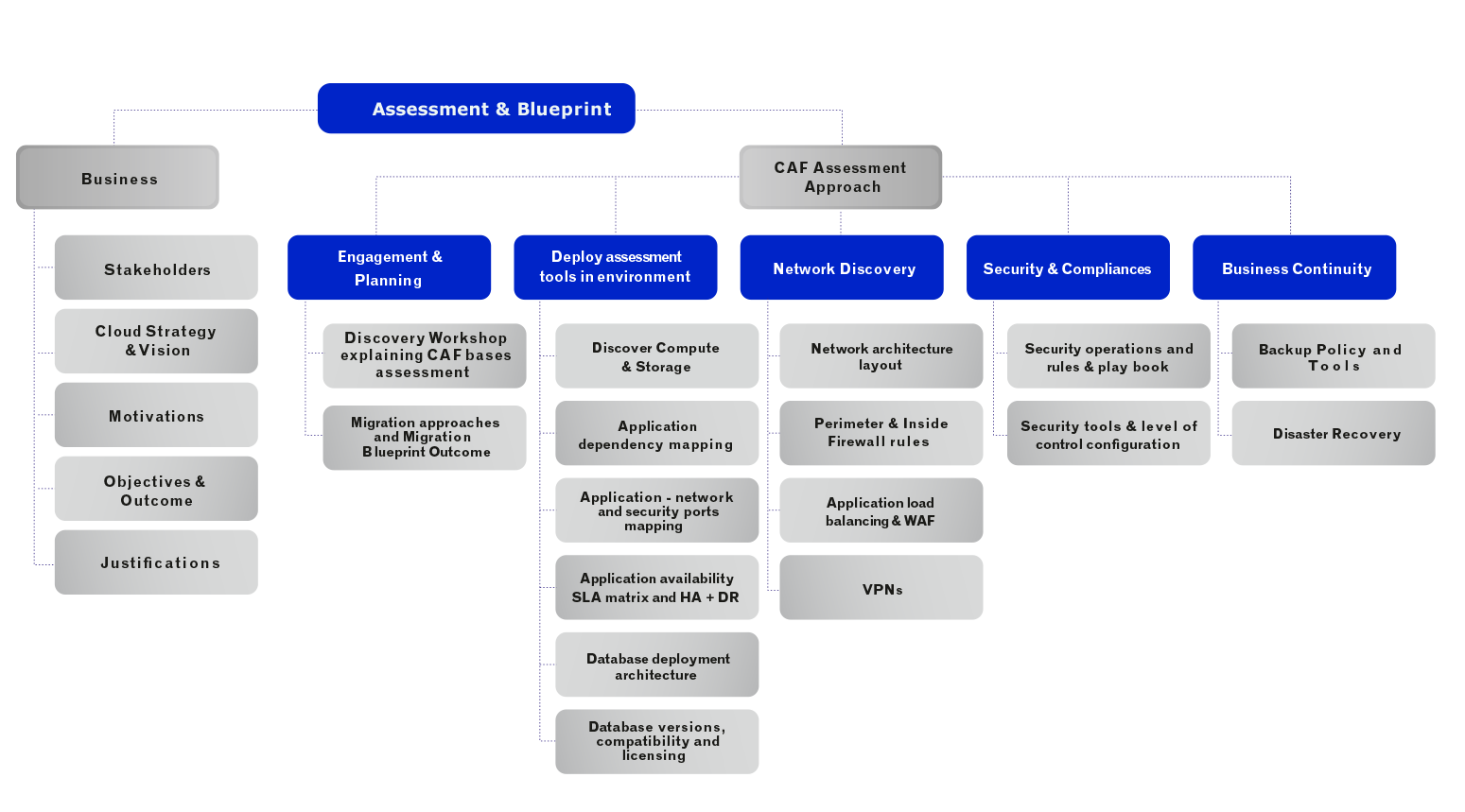 Stage 3: Ready
Step 1: Prepare the environment
Prepare the cloud environment before building and deploying solutions using Azure services. The Azure Readiness Guide provides guidance on how to organize resources, control costs, and secure and manage an organization's resources to help them create their landing zone in Azure. Landing zone is the environment that is provisioned to host workloads being migrated from an on-premises environment into Azure.
Step 2: Expand the landing zone blueprint
The considerations for implementing a landing zone fall into three categories
Hosting - decisions around compute, storage, networking and databases to help create hosting options in the landing zone blueprint
Azure fundamentals - these are the foundational building blocks for organizing resources in the cloud environment
Governance considerations – applying governance principles on each landing zone
Cloud Adoption Framework - Stage Readiness
Stage 4: Adopt
STEP 1: Migration
This step includes workloads which do not need any significant investment in the creation of new business logic.
ASSESS
Evaluate assets and establish a plan
Validate pre-requisites: landing zone, skilling
OPTIMIZE
Balance performance, customer experience and price
Resize VMs, Storage and database
MIGRATE: REHOST
Replicate (lift and shift) on-prem functionality using cloud native technology
Leverage Azure Migration Guide
SECURE AND MANAGE
Prepare the migrated asset for ongoing
operations: security, monitoring, configuration
STEP 2: Innovate
Older apps can take advantage of many of the same cloud-native benefits by modernizing the sol the solution. Modern DevOps creates shorter feedback loops and better customer experiences.
INFRASTRUCTURE ABSTRACTION
Cloud native applications built from the ground up optimized for cloud
REARCHITECT
Modify existing apps into managed containers to take advantage of cloud native benefts
REFACTOR
Refactoring an application to ft a PaaS/Serverless based model or refactoring code to deliver on new business opportunities.
REBUILD
A new code base is created to align with a cloud-native approach.
Stage 5: Governance
Alignment to governance/compliance requirements is key to maintain a well-managed cloud environment.
Document business risk and risk tolerance
Define policies and establish policies to monitor violations
Monitor cost and create cost accountability
Make all efforts secure by design
Enforce identity and access baseline by proper RBAC
Emphasize and Drive consistency as well as standardization
Cloud Adoption Framework - Migrate, Govern and Innovate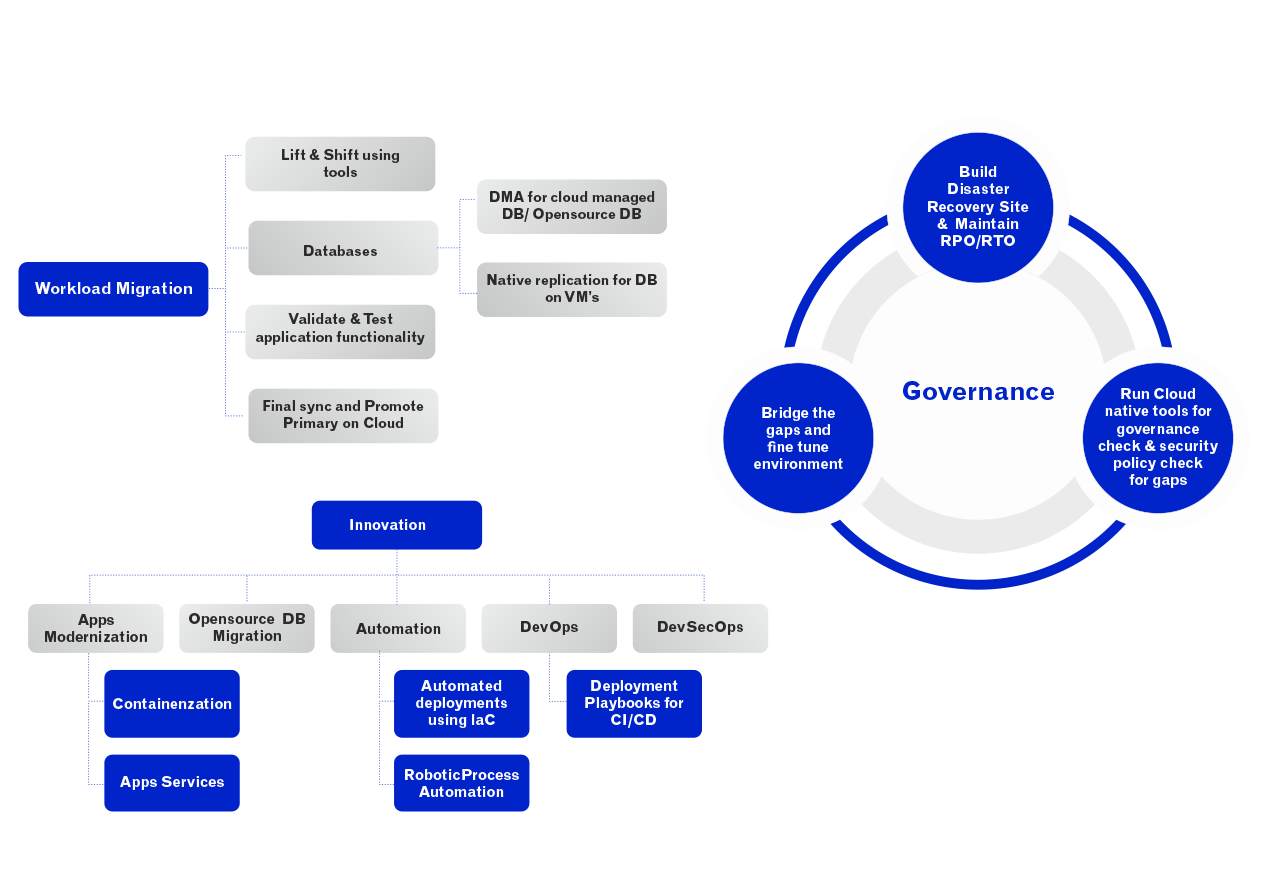 Cloud4C Managed Services
Cloud4C takes total ownership of managing and optimizing an enterprise's Azure workloads. We ensure that the platform is resilient, highly available, recover from failures with minimal/zero downtime and zero data loss. We constantly monitor and generate timely alerts while continuously optimizing for cost, security, data integrity and compliance adherence.
The Cloud4C Advantage
We employ full-time Quality Management & Security Teams whose main responsibility is to ensure that our solutions are compliant with the many standards, certifications, and accreditation we adhere to and to ensure all our customer deployments are managed appropriately. Our security framework governed by 40+ Security Control objectives makes it instantly compliant with the following standards.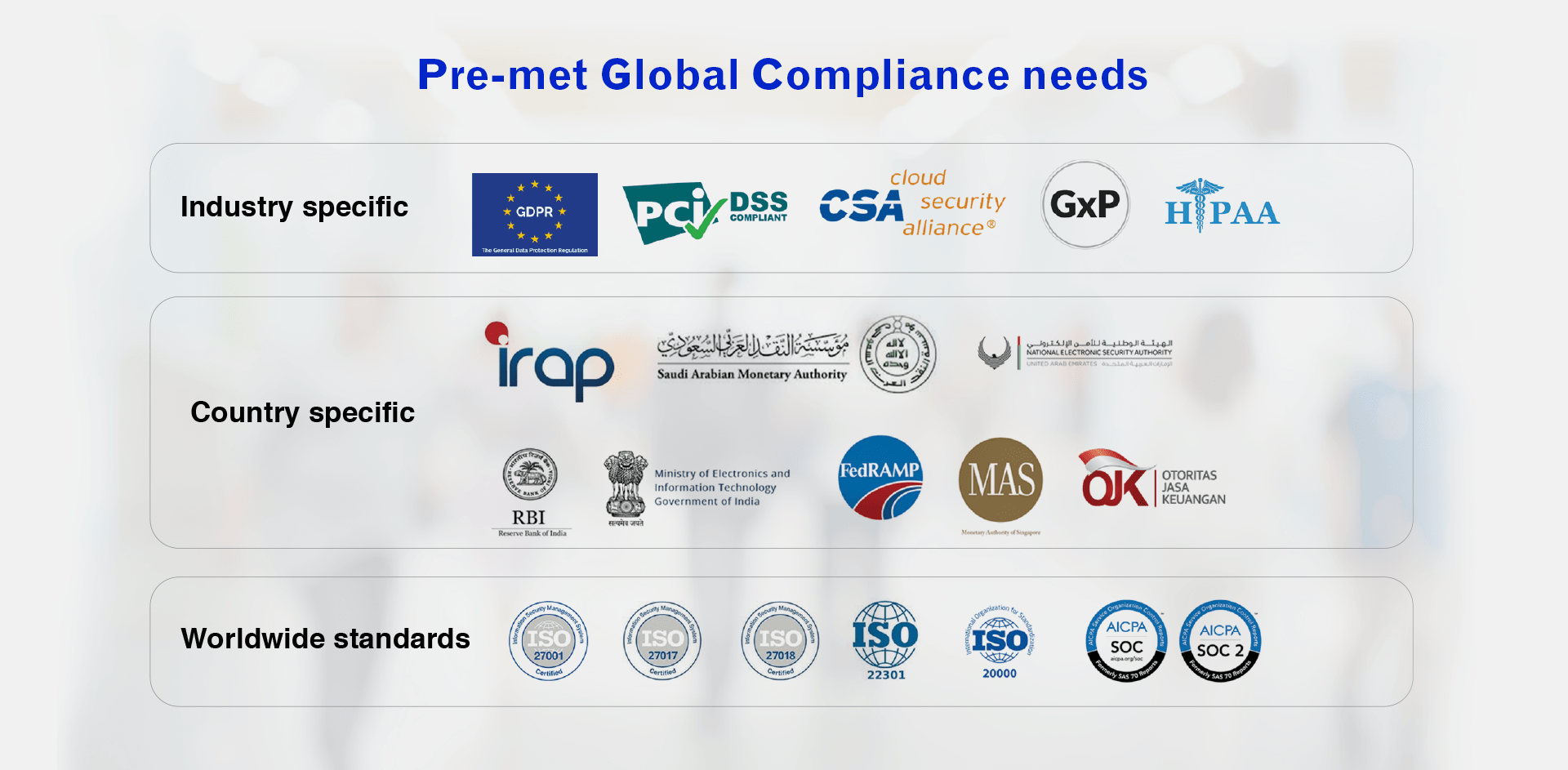 Cloud4C – Key Differentiators
2000+ certified cloud experts worldwide with local presence in 25 countries
Migrated and managing 40000+ VMs
AIOps driven automation in Cloud Operations
High availability 99.95%
3500+ Global Enterprise customers
Zero friction business delivery model
24x7 support
Support hybrid infrastructures
12 years of rich experience in Cloud and Managed Services
Certified people resources on ITIL, COBIT, CDCP, CISA, CISSP, CISM, Six Sigma, PMP, CCIE, MCP, CEH and more
Comprehensive Disaster Recovery and BCP portfolio presence in 52 global locations
21+ Centers of Excellence (Azure, SAP on Azure, Automation, Managed Security Services, Cloud Managed Services and more)