Introduction
The current financial system involves both some old and out-of-date methods and procedures and some that can happen at the click of a button. While some processes/tasks are usually time-consuming and glitchy, some are absolutely frictionless. An acceleration in customer appetite for digital experiences and rising competition from fintech and other digitally savvy companies are pressuring banks to modernize their core platforms and embrace new technologies for real-time transaction processing and quick product releases. In response, banks are adopting modern technologies such as the cloud, a critical enabler of digital transformations and a potential solution to reduce technical debt.
Banks:

time to modernize
the core can no longer be put away
Provide seamless customer experience
Support line-of-business technology investments
Leverage the value of all data-structured and unstructured
Build IT flexibility, maximising the time and costs associated with traditional IT maintenance activities.
Accelerate access to new technologies, such as artificial intelligence, blockchain and in memory databases like SAP HANA
However, banks have not been as aggressive as they should be and more than 70% of the banks have not even embarked upon this cloud transformation journey. Why?
While digital transformation creates major opportunities for organizations, it also introduces a new dimension to the traditional view of risk. Banks do not want to compromise on compliance or security requirements in the quest to provide frictionless experiences to the customer. At the same time, they do not want to be their old rigid selves just to avoid transformation risk.
Experience
Can the rush to provide frictionless digital experiences cater to the difficult compliances & security requirements?
Risk
Does risk mitigation have to become a disabler in providing memorable customer experiences?
Do you need to make this trade-off?
If you ask us, should you make this trade off, we'd say NO.
Excellent customer experience and Risk Mitigation are equally important.
A risk-proof acceleration to the cloud is the need
The question is not whether or which apps to move to the cloud; it is more about
how to move them without risk.
For most banks, the challenges of moving to the cloud has
little to do with developing new cloud-native applications
and everything to do with ensuring the perceived risk mitigation robustness of their current environment, it the cloud
Banks that avoid or proactively address transformation pitfalls will be more likely to achieve a successful digital transformation without timeline and cost overruns. Furthermore, banks with the help of an able partner, that regularly review their approaches within the areas of people, process, and technology can identify areas for improvement for future large-scale transformations.
Experience vs Risk: It is not a ZERO sum game
Private sector
banks
PSU Banks
Cooperative
banks
Neo banks /
Fintechs
migrate core applications
to cloud & build more
cloud native apps
Migrate core applications
to the cloud
Risk migration reference
architectures
Ideal State
Experience
Risk Migration
The Solution: Cloud4C Bank-in-a-Box
Cloud4C has created Bank-in-a-Box in partnership with leading core banking and digital banking application providers to give you a single point of accountability with SLA at application login. The cloud framework is built to align with the demanding needs of risk-mitigated transformation security, compliance, availability, and flexibility, enabling banks to launch their products into the market faster, besides accelerating their digital transformation journey.
Whether it is hosting a greenfield or a brownfield core banking, LMS, treasury setup, or deploying new digital banking channels, Cloud4C's Bank-in-a-Box makes your journey to the cloud seamless. As the banking industry progresses towards digital transformation and adoption of new technologies such as Artificial Intelligence & IoT, Blockchain, Bank-in-a-box offers a single solution for all your IT needs.
Bank-in-a-Box

- Integrated Managed Services Framework for Banks
Application
Providers
Mobile
Banking
Core
Banking
Corporate
Banking
Internet
Banking
Retail
Banking
Treasury
Payments
Capital
Markets
Switching
AMS &
LMS
VAM
Omnichannel
Cloud
Transformation
Workload
Assessment
Workload
Migration
Workload
Modernization
Trusted Cloud Foundation
Data Localization Solution
Security
O/S
Network
Compute
Storage
Database
Service Governance and Quality
SOC Service | DC, DR Facilities
Central bank Compliance
Asset Management
Help Desk Management
Network Management
DR Management
Container Management
OS Management
OB Management
Monitoring
Governance
Backup Management
Security Management
Application Support
Oracle
MS
Exchange
DC
Operations
Database
Monitoring
Data Assurance /
Backup
Messaging
OS
Storage
Cloud
GCP
DevOps &
autoation
Virtualization
Monitoring
SAP
Linux
Solaris
Windows
N/W
Program
Mgmt
Security
IT Infra
Mgmt
CRM
NOC
SOC


40+ Managed services and Managed Security


Services delivered through Bank-in-a-Box platform
Key Applications deployed on CLou4C Banking platform








SOCOps
(SIRT)
Central
Bank audit
Cyber
drills
Compliance
Assist
Third Party
VAPT
DDoS
protection
SIEM
Host
Security
Network
Security
IAM
Penetration
testing
Threat Research
& Intelligence
MITRE AT&CK
mapping
Data
Security
App
Security
Virtualization
Security
ATP
Vulnerability
Management
Email
Security
Incident
Analysis
Threat
Hunting
Asset
Mgmt.
Storage
Mgmt.
Hypervisor
Mgmt.
Replication
Mgmt.
Backup
Mgmt.
OS MGgmt. &
Sys Admin
Infra Monitoring -
Upto JVM Layer
24 x 7
helpdesk
DB break
fix
DB Performance
Optimization
DR
Switchover /
Switchback
H/W
Mgmt.
Storage
Compute
Middleware
Mgmt.
Container
Mgmt.
Network
Mgmt.
RHEL License
with prerequisites
ELK
Mgmt.
Server
Mgmt.
Capacity
planning
MQ Mgmt.
DR drills
Technology
stack
supported
















Make your
IT Operations Undisrupted

and Transformation Risk-proofed.
Our Self Healing Operations Platform (SHOP) powers the Mission Critical Operations Center. It is a single source of truth for all IT and cloud-based operations (Self and third-party platforms), solutions-apps, and data augmented with pro-active and preventive security management; seamlessly applicable to any industry, any user IT environment of any complexity.
That is how we are able to promise and deliver managed services with a Single SLA backed by 99.98% uptime till application login layer.
Bank-in-a-Box comes with a Mission Critical Operations center supported by 25 Centers of Excellence handling each of the IT Operations and Banking Transformation needs meticulously.



Customer 360

Customer from onboarding to Operations 360 view on Run Operations




ITSM-Automation

Out of Box Incident Management, problem Management, change Management automation




APM Service

In-depth Analysis on Application and DB Transaction Level monitoring




DB Management

Industry leading Database Management with Auto HA and DR and Monitoring




Infra Management

Bare Metal service with complete Control over infra management




Service Management

Patches, system upgrade, backup etc. automation with complete life cycle management




CMDB

Auto discovery and service topology management with alerts and AI Integrated




Service Template

Standard and Secured Service Template based automation
Why Cloud4C Bank-in-a-Box?
Each organization is unique, so will have its own digital transformation journey. It is crucial to understand the current capabilities and then map them to our desired goals in the best possible ways. Cloud4C not only shortens the go-to-market times but empowers banks to stay in complete control through dynamic shifts in regulatory, business, and customer requirements.
Here is why you should opt for Bank-in-a-Box
Regulatory approved security stack with 40+ Security controls tailored specifically for banks
Total ownership - Single SLA delivered at application login
Compliance to local data residency and sovereign norms in 52 global locations
End-to-End Cloud journey ownership including IT modernization and Migration
Flexible pricing model per branch, per transaction, per account, etc.
Global Footprint-In-country hosting and billing
USA | LATAM | Europe | Middle East | India
Europe
Netherlands
Switzerland
UK
Potugal
Middle East
UAE
Qatar
Saudi Arabia
Turkey
Asia Pacific
Japan
China
Singapore
Thailand
Malaysia
Indonesia
Phillippines
South Korea
Vietnam
Hong Kong
3 Europe
Netherlands
Switzerland
UK
Potugal
6 Asia Pacific
Japan
China
Singapore
Thailand
Malaysia
Indonesia
Phillippines
South Korea
Vietnam
Hong Kong
7 Middle East
UAE
Qatar
Saudi Arabia
Turkey
26 Countries - 52 Locations | Local In-country services | Certified and skilled global SMEs
Cloud4C is a specialist for mission critical environments on the cloud
100 +
Migrating and implementing cloud platform for 100+ banks.
18
18 Global Complainces mapped to cloud based security solutions
30
Powering cloud for 30 Core Banking and Digital Banking workloads with ISVs
~ 100
100 Processes and governance metrics aligned to banks
Stringent high availibility SLA for production 99.99 and DR
Conducting cyberdrillia, DR drills and participating in central bank audits
Automation enabled managed services
Deploy and Manage Mission Critical Apps with Cloud4C BIB reference architecture
Mobile Banking
Core Banking
Corporate Banking
Internet Banking
Retail Banking
Treasury
Payments
Service Governance & Quality │ SOC Service │ DC, DR Facilities │ NOC
Single SLA across Core and Digital Apps
Managing 40+
Security Controls
Data localization
across 26 countries
Integrated DR
with near Zero

Leading Application Provider Partnerships
ATM
LOS
CTS
Loyalty
Block Chain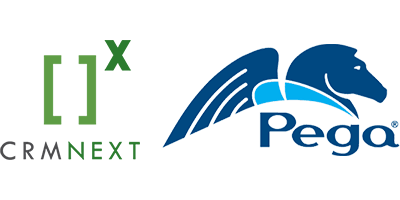 CRM
BPM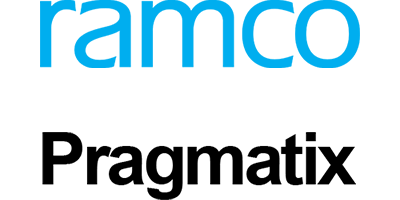 ADF
AML
Core Banking, Internet Banking, Mobile Banking, Omni Channel, Digital
Global Compliances Bank-in-a-Box adheres to
Industry Specific
---
Country Specific
---
Worldwide standards
A Comprehensive and Flexible approach to Cloud Transformation
Cloud4C has extensive experience in designing and delivering customized comprehensive banking solutions across diverse geographies and markets. Our proven cloud adoption framework for banks has been developed based on ground realities that will give you an accurate understanding of where you stand and how best your organization can achieve the digital transformation goals.

Modernization
Cloud
Adoption
Strategies

Lift & Shift

Data
Warehouse

Infra

DB

App



Cloud
Assessment

Custom
Landing Zone

Test and Dev
DevOps

Tier 3, 4 / New
Digital Apps

Business Continuity
as a service

Tier 1 /
Core Apps

AIOps Managed
Service

CI / CD
Pipeline Management

SIRT 40+ Security
Controls

App
Support
Our Completely Customized Workshop
Addresses Your Unique Needs
Workshop Scope
Workshop Objectives
Service dependency-based Assessment based on our Cloud Adoption framework (CAF) for banks
Experience Cloud4C Private Cloud for banks
Understanding your current capabilities and map them to your desired goals.
Recommendations on Modernization initiatives with impact quantified:
App modernization
Infra modernization
Data Modernization
DevOps- CI/CD pipelinea
Discover the best use cases for your bank
Infrastructure as-is analysis report, security, compliance. business continuity and business process gap analysis and mitigation plan.
Assessment of as-is security postures and actionable recommendations:
Artificial Intelligence based Security Operations (AlSecOps) DevSecOps
Understand database migration plans
How three-pronged migration approach works, while ensuring data integrity.
Managed Services Advice
AlOps and Automation
Plan next steps
Create a roadmap with milestones, SLAs, and deliverables defined at each step
Bank-in-a-Box

- FAQs
Cloud4C Bank-in-a-Box delivers a packaged cloud solution along with advanced applications, cloud-enabled services to enable end-to-end cloud transformation for banks. Cloud4C's world-class framework allows it to migrate complicated, large scale banking IT ecosystems to move to any public, private, hybrid, or multi-cloud of choice at zero disruption and zero losses. Banks can also opt to modernize their core infrastructure, platforms, apps, databases, workloads on the cloud for best scalability, agility, and performance. Rounding up, Cloud4C manages the entire cloud architecture end-to-end from the root infra till the application login layer at utmost security and compliance, in a single SLA maintaining highest uptimes throughout.Cloud4C Bank-in-a-Box addresses all banking applications without fail. Whether it is hosting a greenfield or a brownfield core banking, LMS, treasury setup, or deploying new digital banking channels, Cloud4C's Bank-in-a-Box makes your journey to the cloud seamless.

What Do You Mean by Single SLA till Application Layer?

-

Cloud4C Bank-in-a-Box offering isn't a coagulation of different applications and SLAs from multiple vendors. Cloud4C delivers the solution bucket, customized according to the banking firm's needs and deploys, manages the entire ecosystem from infrastructure till application login layer in a single SLA, offering upto 99.95% uptime throughout. It's a transformative offering for banks willing to transform their operations for the future

Which banks are using cloud computing?

-

Banking giants with a strong local and global presence, game changer banks, neo and challenger banks, microfinance institutions and credit unions, there is no limit to the number of banks that are using cloud computing. Bank leaders keen on reducing time to market and meeting customer experience expectations are reaching out to cloud service providers for cloud environments such public cloud, private cloud and multi cloud.

Is Bank-in-a-Box Cheaper than traditional Cloud Solutions?

-

Cloud technology has proven itself to be a cheaper, faster, and elastic alternative to on-premise data storage. However, Cloud4C ups the ante with not only a single, end-to-end SLA that saves the hassle and time, financial complexities associated with multiple vendors but also offers advanced cloud cost optimization principles to further reduce operational expenses on the cloud

Can I migrate Bank-in-a-Box to Hybrid and Multi-cloud?

-

Banking organizations can leverage any cloud or cloud model of choice while opting for Bank-in-a-Box. Be it hyperscaler cloud, on-prem or partner private cloud, hybrid cloud, or multiple cloud, Cloud4C designs the architecture customized to the bank's needs and operations and deploys accordingly without fail. Cloud4C is responsible for maintaining the entire architecture and highest uptimes from infra till app login layer.
Looking for a cloud specialist for your mission critical Banking workloads?
Talk to our experts