Cloud4C helps enterprises manage costs, governance and risks associated with their AWS workloads.
While Azure is emerging as a platform of choice by large enterprises as well as start-ups, organizations are challenged with providing corporate oversight, security and cost controls across the entire cloud estate. Lack of proper visibility can lead to overprovisioning of cloud services, unnecessary and unplanned spending, and instances with open, unsecure ports.
Intelligent Managed Services for AWS
Once enterprises opt to run workloads on AWS, they have to address various challenges in managing them. Managing infrastructure in the cloud needs signifcant attention demanding business's time, energy and resources. Cloud4C can help and take this load off an organization's shoulders. As an Amazon Web Services (AWS) partner, Cloud4C enables businesses to realize the benefts of AWS cloud hosting through a complete range of managed services.
Our Enterprise Grade Managed services from our AWS Center of Excellence help enterprises meet heterogeneous and complex technology environments through an robust service delivery model built on ITIL, ITSM, COBIT process frameworks coupled with our best practices we gathered handling over thousands of IT Modernization projects.
We determine workload needs, transform and migrate applications without disruption, furnish a secure, stable infrastructure. Our team of AWS certifed cloud experts can manage all your AWS related databases and infrastructure along with application deployment on AWS.
Our team possesses in-depth knowledge and expertise in AWS eco-system. We can help enterprises and web application deployments to make the best AWS services and tools such as Active Directory, Monitor, ARM templates, RBAC, ATP, Sentinel and more.
Single SLA - AWS Cloud to Application Layer
Cloud4C offers enterprises a single SLA at Application login with end-end responsibility of IT management including security (a robust security framework with 40+ information controls complying with global regulations and standards such as GDPR, IRAP, FedRAMP, OJK, MAS, RBI, etc.)
Site Reliability Engineering and 24/7 Application Support
We understand the importance of ensuring reliability, availability, and security with respect to application support. Our solution is designed to ensure maximum uptime.
Over the years, we have enabled many customers with our site reliability engineering services (SRE). Today, we leverage on AI for continuous monitoring, proactive alerting and for self-healing. This AI powered solutions are maintained by highly experienced SRE engineers from Cloud4C. This is of utmost importance as applications today leverage n-tier architecture, heterogeneous systems with multiple front end, backend, middleware for caching, searching, queuing relational and non-relational databases.

AWS Cloud Adoption
Cloud4C AWS Cloud Adoption framework helps simplify cloud transformation. We help organizations accomplish technology modernization, rationalization, remediation and migration to AWS. Our AWS experts help them fnd the right strategy and architecture to achieve stellar business results.
Advisory Services
Cloud4C swiftly assess current workloads and chart out an optimized roadmap to manage AWS workloads.
We perform a thorough review to ensure that the existing AWS architecture is optimized and make recommendations on
Cost Saving
High Availability
Operational excellence
Auto Scaling and
Asset Optimization
Alignment to security, compliance and fexibility needs
Migration to AWS
We handle the end-to-end migration process with a customized approach. Our out-of-the-box frameworks that have been perfected over thousands of migrations allows this to happen in days as opposed to weeks/months. Be it compliance or better performance, we can help migrate without any downtime and with minimum effort.
Automated Patching
Automated Patch deployment at Cloud4C enables enterprises to focus on their priorities while being assured of the mitigation of threats arising due to vulnerabilities. It also accelerates the Vulnerability remediation for enterprises across hybrid environments.
High Availability & Backup
Cloud4C enables continuous replication of enterprise data (Asynchronous and synchronous data replication, commvault replication etc.) with high availability (99.9%) and consolidates databases into a petabyte-scale data warehouse.
Containerization for Seamless Microservices Management
Companies that depend on the internet-based ecosystem are actively embracing microservices architecture. Every company's need is unique and a unique solution is needed for them. Our team of experts works with each and every client to create this strategy that includes the right set of solutions as well as processes. We use best in the class products to deploy microservices by deploying istio based applications using Rancher-AWS EKS and Kubernetes Clusters.
We help manage large scale Microservices architecture by leveraging our deep experience in supporting both B2B and B2C companies. This experience coupled with expertise in Amazon Elastic Container Service Management gave us the thorough understanding of how to manage microservices architecture using automated solutions and precise instrumentations.
Cloud4C Custom Confgurations for AWS
Cloud4C provides customized confgurations for monitoring services, OS optimization, patch management, alert response, runbooks and deployment management.
AWS Platform Management
Confguration of Identity and Access Management for programmatically granting users access to the AWS Management Portal.
VPC and Network Management
AWS Infrastructure Management
We take care of the infrastructure monitoring and complete infrastructure management. We utilize Cloud4C proprietary cloud management platform, AWS native tools as well as third party tools to actively monitor organization's cloud for fault recognition and fast response.
Automated AWS Infrastructure set-up and Management
Infrastructure automation is vital for any business with cloud infrastructure. Cloud4C helps companies build their AWS infrastructure within a week. By leveraging on bleeding-edge tools like Terraform and AWS Resource Manager, we help them build the right infrastructure strategy using the right tools making maintenance easy.
Operating System Management
Cloud4C works with organizations to understand and build a plan to manage and operate their OS(Windows, Linux – CentOS, Ubuntu, RHEL, SUSE), ensuring that patches, confguration and security concerns are handled in a timely and controlled manner.
Software Confguration and Management
context of microservices, software confguration and Maintaining any enterprise software is a huge project. In the management can be the difference between success and failure. Our team's experience in microservices extends into confguring and managing the software to perform in tune with the rest of the network. We use automation tools like Ansible, Puppet and Chef to implement the software seamlessly.
Instrumentation and Insights
We understand that zero noise alerts are critical for microservices success. Our AIOps based approach enables us to segregate real issues from noisy alerts and leads to quick identifcation of issues.
Disaster Recovery Management on AWS
We offer Disaster Recovery solutions to effectively assess and mirror enterprise databases, ensu and speedy recovery.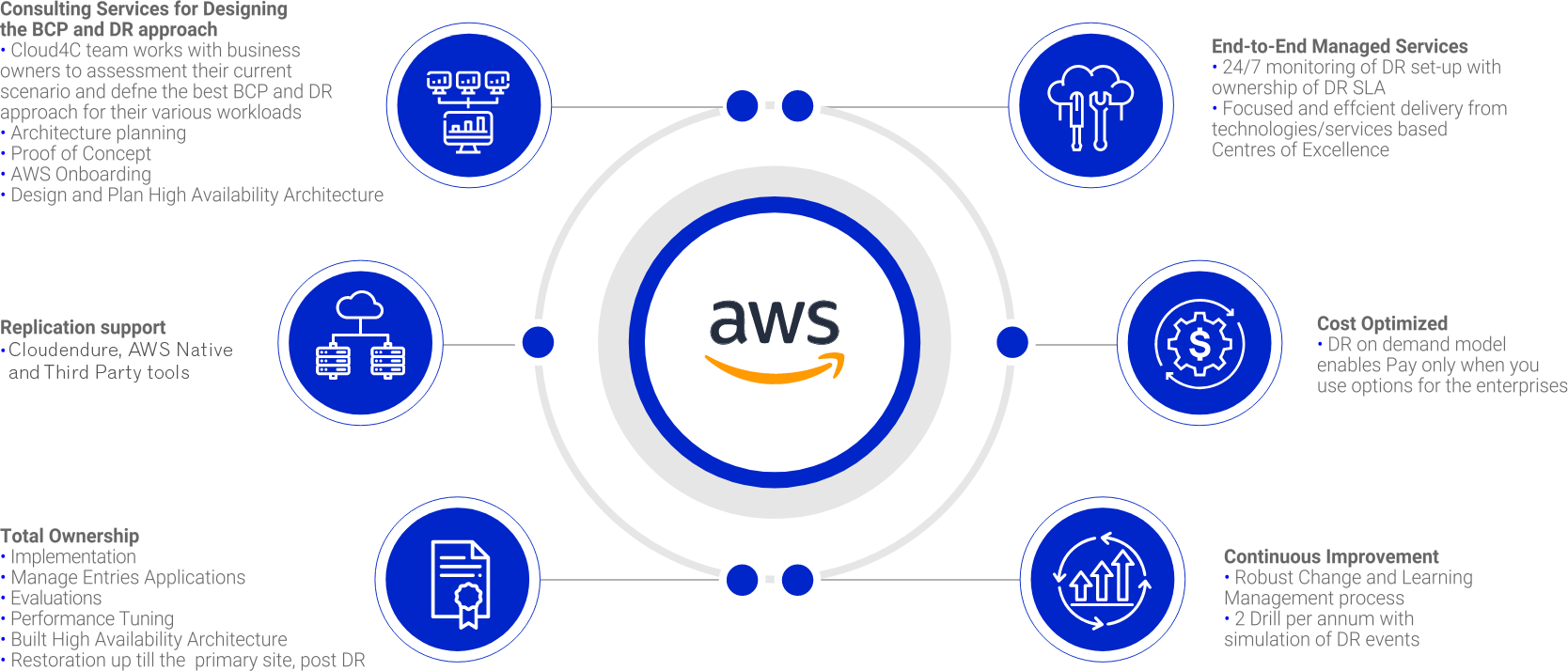 Cloud4C Expertise in Disaster Recovery as a Service (DRaaS) tools
Cloud4C supports the following approaches for BCP and DR planning using AWS.
Disaster Recovery Scenarios with Primary at On-Premises/DC:
Backup On-Premise and Restore in an AWS Region
Pilot Light runs in an AWS Region
Warm-Standby DR runs in an AWS Region
Hot-DR runs in an AWS Region
Disaster Recovery Scenarios with Primary and DR on AWS:
Web/App in HA and DB Master-Slave across 2 Availability Zones (AZs) in same region
Web/App in HA and DB Master AZ-1, Near-DR in AZ-2 and Far-DR in AZ-3 of same region
Primary with Web/App in HA and DB Master/Slave in Region 1 and, DB DR in Region 2
Cloud4C Managed Detection and Response
A seamless orchestration of technology, intelligence, and SOC expertise
Centralized AWS Security Monitoring
Cloud4C with the help of Cloud4C proprietary frameworks with 40+ security control objectives and- ly collects and alerts on security data from critical AWS services such as AWS Monitor, Azur Sentinel, centralizing and simplifying AWS security monitoring. The service includes Security Directory, frewall, endpoint protection, virtual network and antivirus which eliminates blindat coverage. Some notable components are as follows:
Advisory Services
Our experience Security Operations experts leverage our decades of managed security expertise and AWS tools such as AWS Security Center, Sentinel, AWS AD, activity logs etc. to help enterprises protect their business by monitoring and disrupting advanced threats around the clock.
Advanced and Integrated threat intelligence updates
Our threat intelligence includes AWS-specifc correlation rules, so we can detect the latest threats, vulnerabilities, misconfgurations, and anomalous behaviors in an enter- prise's AWS environment. It is also powered by Industry leading platforms such as Microsoft, OSINT, STIX&TAXI, MISP etc. and Cloud4C Threat experts.
Vulnerability Assessment and Penetration Testing
Vulnerability Assessment and Penetration Testing Automatically scan an organization's AWS estate includ- ing assets, security groups and confguration to identify AWS vulnerabilities and security weaknesses.
Cloud4C uses a combination of automated and manual scanning methods involving commercial and publicly avail- able tools, as well as custom scripts and applications that were developed by Cloud4C.
Intuitive dashboard
We help organizations gain visibility across hybrid cloud environments, vulnerability and threat contexts couple with a step-by-step guidance to remediate threats.
Simplifes compliance in the cloud
We secure collection and retention of raw and normalized logs to ensure the organization's AWS environment adheres to key regulatory or industry compliance mandates, such as PCI DSS, NESA, SAMA, IRAP, HIPAA, or GDPR.
DevOps-friendly security
Cloud4c supports all the CI/CD efforts of an organization with automated security monitoring across build, test, and production environments by leveraging our expertise with DevOps tools like PagerDuty, Slack, Jira among others.
Database Activity Monitoring (DAM)
The Cloud4C Managed Database Activity Monitoring Service includes activity monitoring of databases for potential misuse and data extra fltration incidents. Management activities include DAM Agent provisioning, deployment, tuning and policy-based changes (including on a per-DB instance basis as needed), as well as vendor software and frmware updates.
Host Based Security System (HBSS)
Cloud4C Host Based Security Systems Policy Manager and Agent offers active protection for all the enterprise's server devices, platforms and operating systems. This offers proactive protection against local and network-based attacks.
Privileged Access Management (PAM)
Cloud4C offers a fully autonomous platform for privileged account life cycle management. PAM helps to accomplish the following goals:
A condensed attack surface that protects against both internal and external threats
Reduced malware infection and propagation
Enhanced operational performance
Easier to achieve and prove compliance
Modernizing Security Operations Center (SOC) with an Intelligent SIEM + SOAR solution - AWS Sentinel
We help enterprises take advantage of AI powered technol- ogy from Microsoft to strengthen and simplify their security environment. During the engagement, our security experts will address all major areas of their Security Operations, in- cluding new tools or processes that would be benefcial to adopt. By understanding our client's requirements and the elements they would like to keep consistent with improved capabilities, Cloud4C makes introducing AWS Sentinel seamless and cost-effective.
Pre-met Compliance needs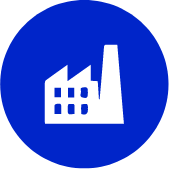 Industry specifc-GDPR, PCI-DSS, GxP, HIPAA, CSA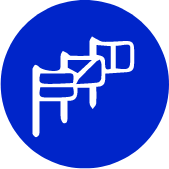 Country specifc-MAS, RBI, FedRAMP, OJK, iRAP, MEITI, SAMA NESA
Worldwide standard-ISO 27001, ISO 27017, ISO 27018 ISO 20000, ISO 22301, SOC1, SOC2
Cloud4C Proprietary Automation tools for AWS Managed Services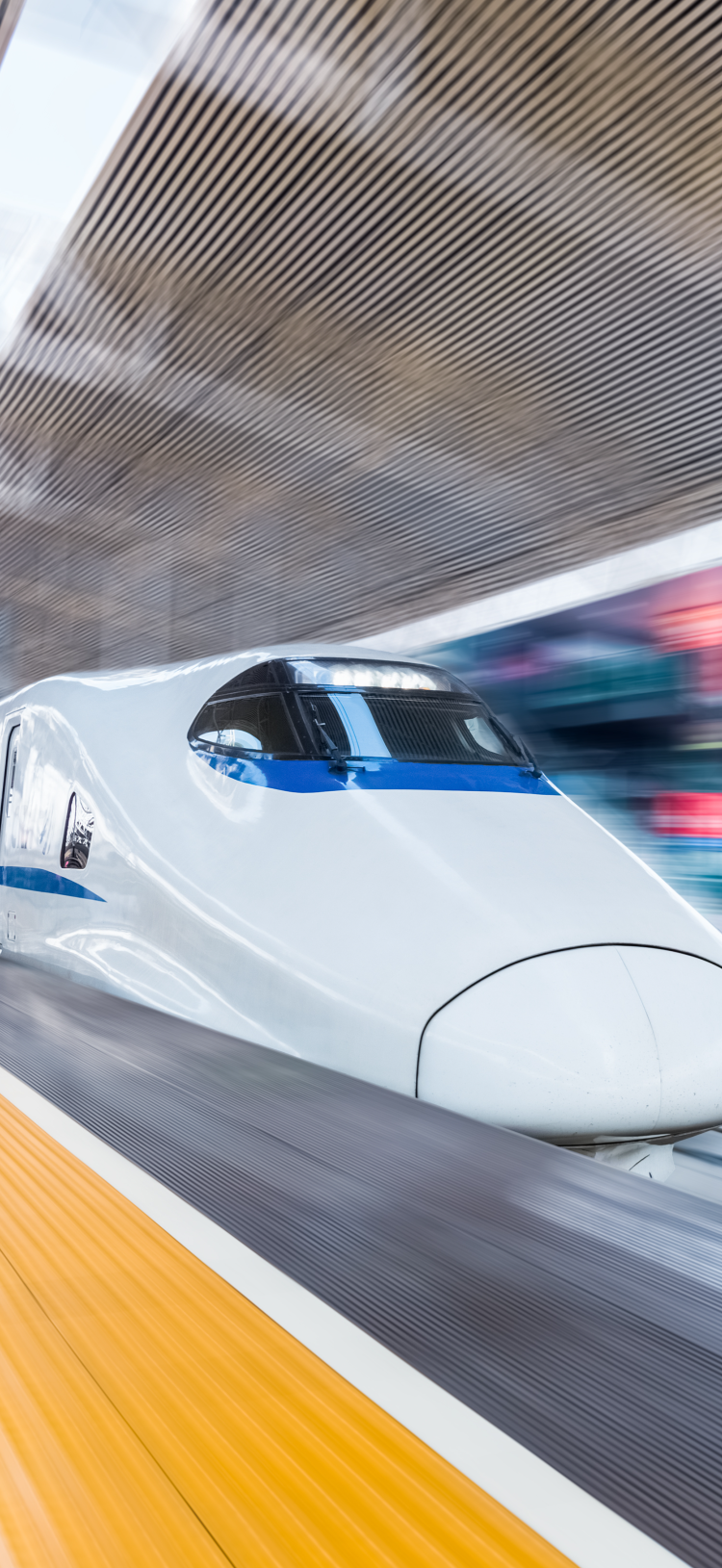 CLOUD4C CLOUD MANAGEMENT TOOL
The tool offers a comprehensive solution and service portfolio for simplify management and maximizing value to the business by consolidating all core IT processes including incident, problem, and knowledge management.
Incident Management
Operational and TAT Reports
Integration with CSP Reports
CSP PORTAL
Cloud4C CSP (Customer Support Portal) has information about customer related infrastructure, operations, monitoring and support of services. The dashboard contains info such as devices assigned to the customer, support tickets summary, customer user management and reports.
CMDB
Confguration Management Database (CMDB) portal is a repository that acts as a data ware house for IT installations. All the hardware utilized for order implementation is recorded in this CMDB application. Complete Asset management can be done through this app.
AWS and Cloud4C - Scalable and Agile
Our framework is built on globally acceptable norms, and we work on any changes to compliances so that enterprises needn't exert this burden on their IT workforce.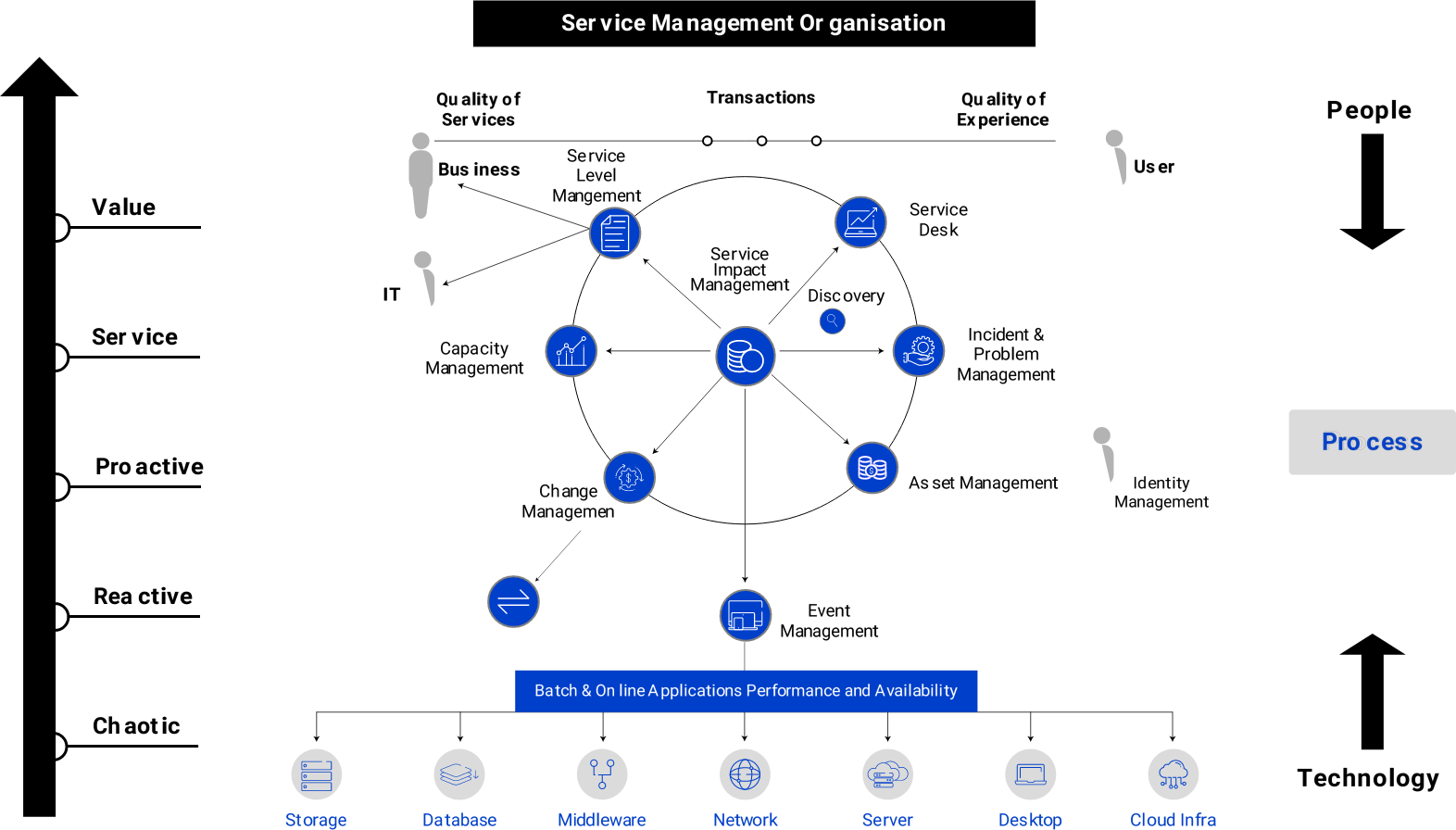 If you are looking for custom development and consulting to integrate cloud technology into existing applications, Cloud4C offers you the right platform and solutions. Contact us today at globalsales@cloud4c.com, our team of AWS professionals will be ready to assist you.
Cloud4C – Key Differentiators
2000+ certifed cloud experts worldwide with local presence in 25 countries
Migrated and managing 40000+ VMs
AIOps driven automation in Cloud Operations
High availability 99.95%
3500+ Global Enterprise customers
Zero friction business delivery model
24x7 support
Support hybrid infrastructures
12 years of rich experience in Cloud and Managed Services
Certifed people resources on ITIL, COBIT, CDCP, CISA, CISSP, CISM, Six Sigma, PMP CCIE, MCP, CEH and more
Comprehensive disaster recovery and BCP portfolio Presence in 50+ global locations
21+ Centers of Excellence (AWS, SAP on AWS, Automation, Managed Security Services, Cloud Managed Services and more)