Who Are the Mission-Critical Masters?
For us, the Mission-Critical Masters are advocates of change. They could be CXOs, IT Heads, Business Leaders, SVPs, and VPs at organizations who think differently. These people realize the impending paradigm shifts in industry mindsets and market dynamics before anyone else and steer their firms with conviction to embrace the new future.
For most of these leaders today, digital transformation is the modern enterprise's way forward and that could be best architected on the cloud.
Hear their inspirational success tales and how Cloud4C helped turn those transformative visions into reality, at zero disruption or hassle.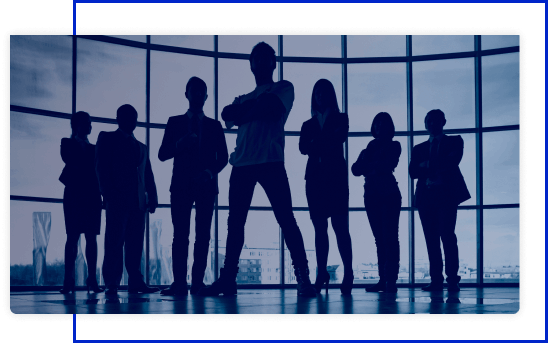 Share Your Story
Hear it from the Mission - Critical Masters
KVN Reddy

CIO – Ramky Group

Solving the mission-critical Challenge for a Complex IT Landscape

Hear from CIO KVN Reddy on how Cloud4C's revamp of their SAP on GCP didn't just reduce their TCO by 30%, but also ensured higher ROI, operational continuity and world-class data security.

Annapurna Kuchibhatla

CTO – Bajaj Electronics

A Future-ready Enterprise with RISE with SAP

Annapurna Kuchibhatla, CTO, Bajaj Electronics, India achieves frictionless business transformation at scale with Cloud4C's RISE with SAP services, charting on a future-ready course for the enterprise.

Chitti Babu

CIO – Aurobindo Pharma

Creating a New Business Legacy on the Cloud

Chitti Babu, the CIO of Aurobindo Pharma, India, embraces world-class cloud-native capabilities on OCI, establishing uninterrupted continuity for the large IT landscape at near 100% uptime.

Naveen Kumar

General Manager, IT – KIMS Hospital

Reimagining Health Outcomes on Cloud

Naveen Kumar, General Manager-IT at KIMS Hospital talks about how Cloud4C helped digitize legacy applications, deploy new technologies, and completely transform care services on cloud.

Nageswara Rao

Head of IT – Yashoda Hospitals

Transforming Healthcare Ops with Digital Transformation

Nageswara Rao, Head of IT, Yashoda Hospitals, India talks how they achieved a seamless public cloud transformation for their landscape with quick resolution times, best scalability, and high-end user experiences.

Rajneesh Kumar Jain

CIO – Nahar Spinning Mills

Breaking the Barriers to Cloud Evolution

Rajneesh Kumar Jain, CIO, Nahar Spinning Mills, India expresses his initial inhibitions about cloud migration and how those were solved with clear blueprinting, and disruption-free transformation with Cloud4C's help.

Karan Sankhyan

Head of IT – Ruchira Papers

Digital transformation on the Cloud: Innovate. Thrive. Sustain

Karan Sankhyan, Head of IT- Ruchira Papers, India, elaborates how migrating to the cloud accelerated their pace of innovation at increased efficiencies, decreased costs, and improved processes.

Vikas Shetty

Head of IT – Monte Carlo Fashions Limited

Turning innovation goals into a business milestone on Cloud

Vikas Shetty, Head of IT- Monte Carlo Fashions Limited, India, provides in-depth insights into how a sound approach on cloud took their innovative capabilities to next level with stead operations and revenue growth.

Syed Mudassir Kirmani

Director of Group IT – Al-Hassan Ghazi Ibrahim Shaker Company

Upgrade to Innovate: Modernize your Legacy systems for good

Syed Mudassir Kirmani, Director of Group IT at Al-Hassan Ghazi Ibrahim Shaker Company, KSA, elaborates how Cloud4C modernized their legacy systems on AWS at zero data loss to help serve improved digital experiences.

Jayakrishnan Ramaswamy

Director of Business Process and Systems – Crescent Petroleum

Unveiling an Award-winning Cloud transformation project

Jayakrishnan Ramaswamy, Director of Business Process and Systems at Crescent Petroleum reveals how they embraced a compliant-ready, high-performance cloud that won them a prestigious award in the MENA region for cloud transformation.

Ellis Wang

Ex-CTO, Mashreq Bank

Digitizing Customer Services, Building Next-Gen Experiences on Cloud

Ellis Wang, Ex-CTO, Mashreq Bank, brings attention to how Cloud4C has helped the company build a strong foundation for digitalizing customer services, experiences products and operations on Azure.

Deanno Basas

President – ATRAM Trust Corporation

Next-Gen Cloud Data Lake: Revolutionizing Customer Experiences

Deanno Basas, the President of ATRAM Trust Corporation, Philippines, was keen on harnessing the full potential of data lakes to generate intelligent insights. He talks how, with Cloud4C's help, he could achieve the same seamlessly on cloud.

JC Principe

Group CIO – Unistar

Powering Digital Transformation on Cloud. Powering Endless Possibilities

As Unistar envisions to become a future-ready digital-led company, JC Principle, the Group CIO explains how the same was possible with cloud migration; building scalable apps, integrating advanced security, and improving data-based decision-making. 

Pradeep Shilige

CIO - Burjeel Holdings

Transforming Patient Experiences with the Power of Cloud

Hear how Burjeel Holdings successfully migrated their HIS core, SAP applications to Azure at zero disruption, transforming digital healthcare experiences for 5.5 million+ patient visits each year.

Vinay Sharma

Director - Information Technology, Gulftainer

A Breakthrough Evolution on Risk-proofed Multi-cloud

Explore how Gulftainer, MEA port and logistics giant, scaled its mission-critical core on multi-cloud architecture to unlock a 40% improvement in response time and 30% reduction in IT costs at near 100% availability.

Akshay Chowdhry

Group Vice President - Gemini Edibles

Matching the Pace of Industry Giants. Transformation on Cloud.

Hear how Gemini Edibles, a category leader in South India, seamlessly migrated its mission-critical landscapes and applications to a high-availability, risk-proof cloud foundation thereby improving operational agility, unlocking new avenues of innovations and business growth.
Voice Out for the Future of Enterprise Transformation.
Share your success story
Collaborating with Inspirational Leaders Across the Globe
Europe

Netherlands
Switzerland
UK
Portugal

ME

Saudi Arabia
UAE
Qatar
Turkey

India

Hyderabad
Noida
Mumbai
Bangalore

Asia Pacific

Indonesia
Malaysia
Phillippines
Singapore
Japan
Thailand
South Korea
Vietnam
Hong Kong
Share Your Mission-Critical Transformation Story:
Get Featured with Us