Accelerate


DevSecOps Journey

Leverage the full potential of DevSecOps Process on various cloud platforms with increased agility, efficiency, and end-to-end security

Digital transformation has become one of the quintessential requirements for almost any enterprise around the globe. Digital transformation brings in DevOps methodologies and advanced cloud technologies.

DevOps consists of tools and practices that combine app or software development (Dev) with IT operations (Ops). DevOps plays a big part in assisting an organization with a greater ability to deploy apps and deliver faster and agile services. DevOps is quickly becoming the norm in app development with more and more organizations adopting this model. Advancement in IT that includes cloud computing has made DevOps a result-driven and consistent methodology to adapt.
Just 15% of organizations believe that their DevOps adoption is completely matured and secure.
For every 500 developers, there is 1 security professional.
DevSecOps have already achieved 20-50% market penetration.
Enter DevSecOps:

Security by Design
DevSecOps expands the typical DevOps mindset. It integrates robust security practices into each phase of DevOps. It establishes a Security as Code culture that facilitates flexibility in terms of collaboration between an enterprises' security teams and release engineers of the application.
Enterprises are already leveraging DevOps on different cloud platforms to spin up virtual machines and to ensure a seamless deployment of workload. However, security is an important parameter that enterprises tend to forget. To ensure that the mission-critical applications are fortified with military-grade security, it is the need of the hour for enterprises to shift from DevOps and embrace DevSecOps services. By proactively adopting DevSecOps and redefining their operations, engineering and security to work in cohesion, organizations can achieve unparalleled levels of success.
Common Enterprise Challenges vs Benefits:
Why Your Enterprise Needs DevSecOps Services?
Challenges
Delay in software delivery due to bugs
Challenges
Delay in software delivery due to bugs
Improper asset vulnerability management
DevOps automation security issues
Delay in security action due to late detection
Lack of consistency and predictability leading to more security risks
High security expenditure
Benefits
The speed of software delivery certainly improves owing to the integrated security feature. Timely identification of bugs helps to fix before deployment that allows developers to invest more time and effort on shipping features.
Benefits
End-to-end analysis of IT infrastructure and network to determine the status of the security posture.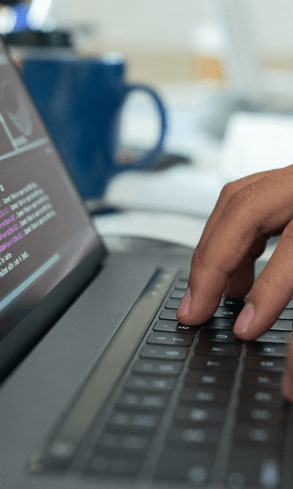 Benefits
Comprehensive scanning and end-to-end analysis for tackling DevOps automation security issues such as composition analysis and configuration management.
Benefits
State-of-the-art tools are integrated into the delivery process that facilitates the detection of vulnerabilities and security incidents at a premature stage. It helps to reduce or completely eliminate the impact of incidents.
Benefits
DevSecOps reduces potential security risks, automates tests and provides immediate benefits when it comes to consistency and predictability.
Benefits
Identifying and fixing major security issues during different development phases increases the speed of delivery and help in bringing down security expenditure.
Cloud4C DevSecOps Approach
Code Analysis
It helps in faster identification of weakness and vulnerabilities through the delivery of code in small chunks.
Change Management
It enables users to submit changes that can bolster efficiency and speed. It also plays a big part in helping security teams to determine the impact of the changes.
Investigating Threats
Each code updated is accompanied by potential emerging threats. It is of utmost importance to identify these threats at a premature stage and provide an immediate response.
Vulnerability Assessment
It involves a comprehensive assessment and analysis of unidentified threats and new vulnerabilities.
Compliance Monitoring
Compliance auditing and management is imperative to bolster a firm's security posture. Enterprises, for instance, should be compliant with regulations such as General Data Protection Regulation (GDPR) and Payment Card Industry Digital Security Standard (PCI DSS) and always be prepared for audits at any time by the regulators.
Training
Enterprises need to bridge the gap between the security team and the IT software developers. This can be achieved through adequate security-related training backed by a complete set of guidelines.
Transition from DevOps to DevSecOps

The transition from DevOps to DevSecOps involves three key steps
Comprehensive Assessment of Current Security Measures
Threat modelling, monitoring, and end-to-end risk assessments assist security teams in a thorough analysis of the sensitive levels of an organization's entire security posture along with assets.
Merging Security into DevOps
This plays a detrimental role in leading to the examination of the development workflow and ensuring minimal disruptions and continuous delivery through incorporation of security practices and automation.
Integrating DevSecOps with Security Operations
Continuous monitoring of any security concerns during different development stages to ensure a timely response and compliance operations.
Boost Enterprise Ops Security with Cloud4C's
Best-in-class DevSecOps Services
Owing to DevOps, developing customized software and applications in a faster time is quite possible. In the vast majority of cases, security is often regarded as a potential roadblock to rapid development.
This is where Cloud4C's DevSecOps services come into the picture. Cloud4C's DevSecOps practices consist of establishing security as one of the most essential components of cybersecurity DevOps practices. Cloud4C's in-depth continuous assessment, analysis, and monitoring ensure that all the loopholes and vulnerabilities are identified at an early stage in the development process.
Rapid Implementation
Easy and code-free configurable rules to seamlessly manage all compliance requirements.
Automatic Validation
Ensure thorough compliance scans at every stage to ensure top quality and complete compliance throughout the development process.
24x7 Monitoring
Gain complete control over compliance. Check real-time compliance status at a single place.
Complete Assessment of Enterprise Risk
360-degree assessment and analysis of security risks that helps in early identification of weaknesses and risks.
Custom Planning
Design a customized plan catering to industry-specific development and operations security requirements.
Secure Digital Transformation
State-of-the-art tools powered by years of expertise that ensures a seamless journey into the digital world.
Automated Code Scan
Frequent and in-depth quality checks to ensure that code scans are properly executed from planning to delivery.
Quality Monitoring
Achieve improvement and consistency with a comprehensive view of security infrastructure.
Actionable Insights
Reduce security incidents and solve critical vulnerabilities in record time with the help of achievable measures and actionable insights.
Enhanced Productivity
Achieve stellar productivity with fewer production bugs and by automating tedious manual deployment tasks.
Self Healing Operations Platform (SHOP):
Automated Intelligent Operations, Predictive and Preventive Healing on Cloud
Cloud4C SHOP is a low code AI-powered platform that seamlessly integrates different tools and solutions necessary to deliver managed cloud services to enterprises. The intelligent platform brings dozens of diverse operational platforms, applications together including auto-remediation and self-healing onto a single system. This enables the entire infrastructure and applications landscape to be auto-managed through a single pane of glass while providing customers with a holistic view of their IT environments.
SHOP by Cloud4C prevents outages, predict risks and avoid threats before they occur, automate risk responses (Self Healing), optimize services, modernize cloud operations and asset administration, and improve overall engineering efficiency up to 50%. Boost enterprise security with the help of advanced cybersecurity tools.
SHOP Benefits
Remedial & Autonomous
Our home-grown ML engine ensures the best possible remedial action suitable to the problem and the system.
Predictive & Preventive
By using clustering and regression models, SHOP can predict any anomalies that might lead to outages in a system, making sure they are quickly dealt with even before they occur (Self Healing).
Collective Knowledge
SHOP is also a full-stack infrastructure and Business Activity Monitoring solution that enables a 360-degree view of all the data relevant to flagging early warnings and issues that might occur.
Situational Awareness
SHOP collects all contextual data at the time of the anomaly to present relevant root cause scenarios enabling coherent and complete responses.
Intelligent, Automated Operations Management
Integrate your cloud architecture with all your existing applications, tools, systems including third-party systems under one intelligent platform. Gain unparalleled control and security over your workflows, automate IT operations to optimize infra costs, and boost organizational productivity.
The Difference Maker -

Why Rely on Cloud4C's DevSecOps Offerings?
Quality, Speed, and Consistency
Deliver a complete user experience with a faster product to market time. Ensure maximum quality on a consistent basis with timely identification of bugs and even faster response to deal with security incidents.
Ensure Complete Compliance
Compliance matters a lot. Ensure complete compliance regulations at every stage of development. Industry and region compliant ISO Certifications.
Improved Collaboration
Increased collaboration between the development, security and operations team.
Complete Elimination of Security Threats
Continuous security enablement and vulnerability assessment powered by 40+ security tools and advanced technologies to eliminate security threats and vulnerabilities at a very early stage.
Experience Innovation
Comprehensive security and managed services powered by best-in-class disaster recovery and innovative threat management strategies.
Cloud4C Global Expertise: An Overview
Trusted, the world's largest application-focused managed cloud service providers and one of the leading managed cybersecurity companies
Serving 4000+ enterprises including 60+ Fortune 500 organizations in 26 countries across Americas, Europe, Middle East, and APAC for 12+ years
40+ Security Controls, 25+ Centres of Excellence, 2000+ Global Cloud Experts
7 Security frameworks utilizing the MITRE ATT & CK, CIS Critical Security Controls, and more.
Comprehensive 24x7 cybersecurity monitoring programs
Automated solutions for security threats prediction, detection, and response: Advanced Managed Detection and Response Solutions.
Global expertise in managed SOC (Security Operations Center) services and solutions.
Dedicated cybersecurity consulting, cybersecurity assessment, and audit report offerings.
Advanced Cloud4C Cybersecurity Incident and Response (CSIRT) team.
Threat intelligence powered by industry-leading platforms such as Microsoft, OSINT, STIX&TAXI, MISP, and more.
DevSecOps

- FAQs
What is the difference between DevOps and DevSecOps?

-

DevOps and DevSecOps methodologies have a lot of similar aspects such as automation. However, DevOps prioritizes speed of delivery and DevSecOps prioritizes security.

How to implement DevSecOps?

-

Planning
Development
Testing
Deployment
Monitoring

What are the benefits of DevSecOps?

-

The most important benefit of DevSecOps is that it improves the overall security posture of an organization. It helps to discover vulnerabilities at a very early stage to minimize its impact. It helps in maintaining compatibility and bridge the gap between the software developers and the security team.
Solidify your Enterprise Cybersecurity with Cloud4C
Talk to us