Healthcare is Switching

Gears Pretty Fast
This lightning-speed evolution calls for a new generation of hospitals that are well-oriented towards the needs of the healthcare consumers and their kin in addition to the operational requirements of medical personnel, administrative resources, and management.
The healthcare sector is adapting to a wide range of new trends—from telemedicine or remote care to the shifting expectations of its consumers—as it prepares for the future of care.
The central objective of this unprecedented transformation is simple—enhancing the experience for everyone involved.
What's Holding Back Your Transformation?
IT not your key focus area
Multiple legacy systems
High upfront cost
High innovation costs
Multiple vendors
Unintegrated applications
But, Is Your Hospital Ready for the Shift?

Start with a ZERO COST Assessment
Find it out with our ZERO COST IT Landscape Assessment. This assessment will help you examine your hospital ITOps, including infra, apps, and dataflows, and determine if they can be moved to AWS cloud with minimal impact on your operational continuity.
The All-in-one Solution to Intelligent Transformation:

Introducing Cloud4C Healthcare-in-a-Box (CHIB) on AWS
Cloud4C Healthcare-in-a-Box (CHIB) on AWS is a one-stop solution architected to meet the modern and future needs of healthcare.
With Cloud4C Healthcare-in-a-Box (CHIB) on AWS, hospitals can seamlessly migrate, modernize, and manage their mission-critical IT stack, including ops and business apps like HIMS and integrated partner ecosystems on a custom-designed AWS architecture for best performance, scalability, and cost-effectiveness.
Cloud4C helps manage the entire stack in a single SLA till the application login layer, delivering up to 99.95% uptime and 50% cost savings with uncompromised security and continuity. No more multiple providers and multiple SLAs. It's all-in-one.
Everything You Need to Evolve into a

Smart Hospital

Medical Imaging (RICS and PACS)

Tele-Health Solutions and Services

ERP Systems and Resources

Cloud-powered Point Solutions and PoC Mobile Apps

Hyper-automation and RPA, AI Innovations
Our Tailored Cloud Solutions for


Enhancing Hospital Operations and Management
Infrastructure-as-a-Service
Core Applications
Non-core Applications
Security
Cloud Managed Services
Database Management
Application Management Services
IT Modernization
Hospital Information Management System
Picture Archival and Communication Systems
Financial Systems
Patient Portals
Tele-health technologies
Human Resource Management Systems
Analytics and AI
AISecOps
Healthcare Compliances
Advanced Managed Detection and Response (MDR)
Cloud Security and Threat Intelligence
Healthcare Transformation on AWS MADE EASY!
Any use case
Any IT ecosystem
Any complexity
Any platform
Single integrated solution
Single SLA

Fail-proof continuity
Seamless customizations
Streamlined integration

Secure, scalable, highly available
IaaS included with Point Solutions
Smart optimization for hyper workload performance
Intelligent cybersecurity, governance and compliance management
Transformation Use Cases: Small or Big,
Greenfield or Brownfield, We've Got You Covered!
You have an existing IT system
AI and Integration Services/Custom Solutions
Integration with Nation-wide PHR
Healthcare-in-a-Box Full Solution
Infrastructure-as-a-Service
You are in the process of implementing
AI and Integration Services/Custom Solutions
Integration with Nation-wide PHR
Our Healthcare Success Stories
Cloud4C AWS Competencies

That You Can Bank On
Our AWS Cloud Experties
Trusted AWS Partner
Competencies in Progress - DevOps, Managed Services, Expert MSP
100 +
Enterprises Managed
450 +
Certified AWS Cloud Experts
ACE Partner, Global Migration Acceleration Program (MAP) Partner
Launch Partner for AWS Outposts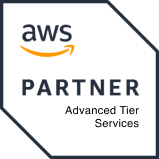 Why Choose Us: Your End-to-end Evolution Partner for Mission-critical Environments
World's leading Automation-driven, Application-focused Cloud Managed Services Provider (MSP)
2000+ Certified Cloud Experts
Dedicated Expertise in managed cloud services for hospitals and healthcare services
Trusted by 60 of Fortune 500 Companies
Streamlined Hospital Cybersecurity, DR, Compliance, and Governance Management
25 Centers of Excellence (COEs) with a strong focus on AI, Hyperautomation, RPA, and Data Analytics
Connect with us to transform your operations
Talk to our experts