The Real-time Guard for Enterprise Databases:
Monitor, Detect, and Manage Data Risks 24/7
During any cyberattack on any confidential information, the attackers first try to jam the existing organizational access patterns or the fundamental security protections even before releasing the real mal software. Due to this, the enterprise perimeters and databases are always at risk and any attack will no longer be a simple anti-malware or firewall attack. Hence, it's imperative to focus on greater depth around database defences and security solutions while preserving the privacy, experience quality for the end user accessing any applications running on top of the databases. This is where Database Activity Monitoring comes into picture.
10 trillion US dollars: Cost of Cybercrime inflicted on the business world by 2025
20 Billion: Approx breached records since 2019 especially on sensitive data
200 Zettabytes: Data the digital world will store by 2025, half of them on cloud platforms
Database Activity Monitoring ensures that there are near zero eventual breaches and nil failure of data workflows, building a secure architecture to analyze in real-time and prevent impending attacks even before they can inflict real damage. The solutions act with swift in identifying incidents and mitigating them without any outages. An ideal database monitoring will not just send across alert notifications but even provide the root cause for the issues and trigger the integrated response or remediation solutions. Given that database monitoring is crucial that requires highly skilled workforce, enterprises are leaning on third party vendors/ cloud managed services for database monitoring.
Where Does Cloud4C Come In: Fully Managed Database Activity Monitoring
Being a pioneer in providing end-to-end managed security services, Cloud4C takes the responsibility of managing and monitoring your mission-critical databases across multiple IT environments, platforms, remote ecosystems, cloud architectures with ease; guaranteeing zero friction data continuity. Cloud4C's Managed Database Activity Monitoring (DAM) Service consists of stringent administration, governance, and real time activity monitoring of databases for potential misuse, maligned behavioural intents, data leakages, and external threats or data infiltration incidents.
General functionalities include DAM Agent provisioning, deployment, tuning and policy-based changes (including on a per-DB instance basis as needed), as well as software and firmware updates. Comprehensive monitoring activities encompass collection, storage, audit reporting, and Customer notification of Detected DAM security events. The solution enables cutting-edge tools of automated reporting and analysis through Cloud4C's Customer Service Portal and other platforms. It's an all-in-one solution for database monitoring, alerting, and threat investigation modeled into a single cost-effective service. Prevent data breach incidents 24/7 with advanced tools and cloud native applications.
DAM Solution:

General Monitoring Parameters

Connection and Integration Stats
Benefits of Cloud4C Database


Activity Monitoring Services for An Enterprise
Multi-database Activity Tracking
Multi-database Activity Tracking
Pattern and anomaly detection
Intelligent Threat Management
With Database Activity Monitoring, enterprises will be able to manage over a large number of databases. The Database Activity Monitoring will provide great visibility of the permissions given to all the individuals. The Database Activity Monitoring helps in managing the databases which help in saving time and provides complete view of the databases.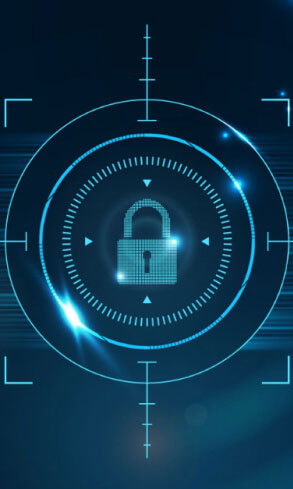 The Database Activity Monitoring helps enterprises to identify the anomalies which are not specifically against the policy. With Database Activity Monitoring, any incident can be quickly identified due to alerts generated and reporting tools. This means that the administrator will no longer have to review the log files manually. The Database Activity Monitoring ensure in detecting any deviation from normal activity which creates a path to easily identify potential breaches.
With Database Activity Monitoring, enterprises will be able to scan the databases to keep track of the sensitive data. Usually, enterprises have such humongous data that it becomes difficult to identify and categorize which data is sensitive. As part of the Database Activity Monitoring, each column and row is scanned to see where the sensitive data is stored. It helps enterprises to have more control over the databases as they know where the sensitive data is stored.
Database Activity Monitoring place a significant role in the overall data governance and administration of an enterprise. The latter includes the finalization and deployment of cutting-edge platforms, tools, services, and frameworks to ensure that an organization's data architecture and dataflows remain healthy, threat-proof, compliant, and continuous without any disruption. Guided by an expert team of data assessors and database experts, database activity monitoring solutions helps and enterprise scan its existing information bases 24/7, identify lurking threats, and automate alerts generation for maintaining data sanctity in real-time.
Database Activity Monitoring help enterprises to fulfil the compliance regulations such as SOX, PCI-DSS, HIPAA and others. It helps enterprises understand the usage of patterns of the databases activity and system administrators which help is the timely review. In case of any attack, it will help in finding the problem. With the Database Activity Monitoring, enterprises will be able to keep track of users who are active, inactive and any other type of anomalies.
A major segment of Database activity monitoring is in its integration capabilities with an organization's advance threat management stack. The latter might include SIEM, SOAR, XDR, Threat Intelligence, Cloud Security Solutions, Advanced Threat Protection, and more. Hence, as the DAM platform monitors databases and logs in real-time and acknowledges an anomaly raising an alert, an adequate threat investigation and response strategy could be initiated to contain, mitigate the risk faster than ever.
The Ideal

DAM Solution Checklist
YES
NO
Consume no more than 1-3% of CPU and disk resources
Continuous, Real-time Monitoring of Data Workloads
Issues Fast Connection Resets
Utilizes minimum networking bandwidth
Intuitive Troubleshooting Interface
No unwarranted object installations or downloads
Should not alter existing database configurations
Won't require rebooting of host systems
Won't require database user accounts for monitoring activation
Won't tamper with data file systems
Cloud4C Fully Managed
Smart Database Activity Monitoring Services
DAM provides full visibility into database user activity and can issue alerts or stop suspicious activities based on predefined vPatch rules and custom rules. It also includes prevention, cluster support, third-party integration, and advanced reporting functionality.
Database protection
Prevention of intrusion, data theft, and other attacks on your databases. DAM uses memory-based sensors to detect threats with a single, non-intrusive solution.
Threat identification and intervention
High-risk violations can be configured to automatically close suspicious sessions and quarantine malicious users, allowing time for the security team to investigate the intrusion
Custom security policies
DAM enables you to create custom rule-based policies for users/ queries and database objects.
Virtual Patch updates
Virtual patching updates are provided regularly for newly discovered vulnerabilities, protecting sensitive data until a patch is released by the database vendor and can be applied. The updates can be implemented without database downtime.
Audit log
Access to sensitive data, including complete transaction details, can be logged for audit purposes.
External Management tools
With external management tools, get access to closed-loop integration which helps keep track of changes done to databases in SQL. Keep track of the administer activity and generate management reports.
Pre-defined policies
It offers pre-defined policies related to PCI, SOX, and any other generic compliance, data regulatory and data governance requirements.
Advanced Monitoring Tools
Get access to Database Monitoring tools such as DML, DDL, DCL that helps record SQL transactions. This can be done without depending on local database logs.
Access Authorization and Management
Makes sure that the service account will gain access to the database from defined IP source. This help identifying the compromises of a service account which usually occurs from the system.
Information Accuracy Preservation
Identify and offer a single view into details such as location, volume and data on premises and cloud. It helps differentiate data as per the security level and personal information.
Uninterrupted Dataflows
Database Activity Monitoring, in broader terms, allows automated screening of all databases and its associated connections, platforms, assets and report any shift or anomaly in existing functional patterns. This helps prevent dataflow disruptions.
An Impact with Difference: Why Partner with Cloud4C for your Database Activity Monitoring (DAM) and Security Needs?
Trusted, World's largest Application-focused Managed Cloud Services Provider and one of the leading managed cybersecurity companies
Dedicated expertise in end-to-end data security solutions and data security management services including HDLP, DLP, Cloud Data Protection, Threat Intelligence, Database Activity Monitoring, Firewalls Management, Incident Management, etc
Serving 4000+ enterprises including 60+ Fortune 500 organizations in 26 countries across Americas, Europe, Middle East, and APAC for 12+ years
40+ Security Controls, 25+ Centres of Excellence, 2000+ global cloud experts
Pre-met compliance needs for local, national, and global compliance requirements including IRAP, GDPR, HIPAA, SAMA, CSA, GXP, and ISO Certifications
3200 UTMs, 13000 HBSS, 800000 EPS
7 Security frameworks utilizing the MITRE ATT&CK, CIS Critical Security Controls, and more
Comprehensive 24x7 cybersecurity monitoring program
Automated Security Solutions for threat prediction, detection, and response: Advanced Managed Detection and Response Solutions (MDR) including Endpoint Detection and Response (EDR) for deep data security purposes
Global expertise in managed SOC (Security Operations Center) services and solutions dedicated to Data Security Management
Dedicated Cybersecurity Consulting, Cybersecurity Assessment, and Audit Reporting offerings
Advanced Cloud4C Cybersecurity Incident and Response (CSIRT) team
Threat Intelligence powered by Industry-leading platforms such as Microsoft, OSINT, STIX&TAXI, MISP, etc. and Cloud4C Threat experts
Considerable data threat and vulnerability management experience in securing large and complex environments with leading industry tools, proprietary Self-Healing Operations Platform, and cloud-native tools
Experience in deploying and managing robust SIEM – helping enterprises to proactively assess vulnerabilities and automate, accelerate incident response
Comprehensive expertise in the public cloud, hybrid, private, multi-cloud data security management services especially powered by AWS, Azure, GCP, Oracle Cloud, IBM Cloud
Database Activity Monitoring

- FAQS
What is Database Activity Monitoring?

-

Database Activity Monitoring is a technology which is used by enterprises to monitor and investigate the database activity. The Database Activity Monitoring can be a combination of network-based monitoring and native audit information which provides a complete picture of the database.

How does database activity monitoring work?

-

Database Activity Monitoring means identify, observe and maintain the database activities. The DAM tools make use of real time technology to ensure all the activities are independently monitored without relying on any audits or logs.

What is the purpose of database activity monitoring?

-

The purpose of Database activity monitoring (DAM) is to recognize and report of malicious activities with minimal impact on user operations and productivity. For Database administrators boggled with complicated database management, this is a gold mine for database security.
Solidify your Enterprise Cybersecurity with Cloud4C
Talk to our experts